Fax Setup
Avaros integrates directly with SRFax and Ring Central allowing users to receive faxes right into their EMR fax inbox and send out faxes from a variety of our EMR modules.
💡SRFax is a great value for low-volume clinics that send fewer than 3,000 pages a month. RingCentral charges a flat-fee with is usually better for high-volume clinics.💡
To begin, follow the steps for your clinic's chosen fax provider below
SRFax:
Create your SRFax Account - If you don't already have an SRFax account set up for your Clinic, you can set one up by going to SRFax.com and selecting a fax plan that works best for your clinic.
Enter your SRFax Credentials in Avaros - Once setup, login to your Avaros account and go to 'Administration' → 'Faxes' → 'Configure Fax' → Enter your SRFax credentials (the email you enter in Avaros should be the same email you used to set up you SRFax account) → Select 'Save'.
Email Avaros to finish Setup - Send an email to support@avaros.ca to let us know to complete your SRFax setup. Your fax should be ready to use by the next day.
RingCentral
To set up RingCentral with your clinic, email support@avaros.ca directly to let us know. All you need is a unique email address for the account and we'll take care of the rest.
Fax Inbox
Your fax inbox can be found by selecting 'Fax' at the top of your dashboard display.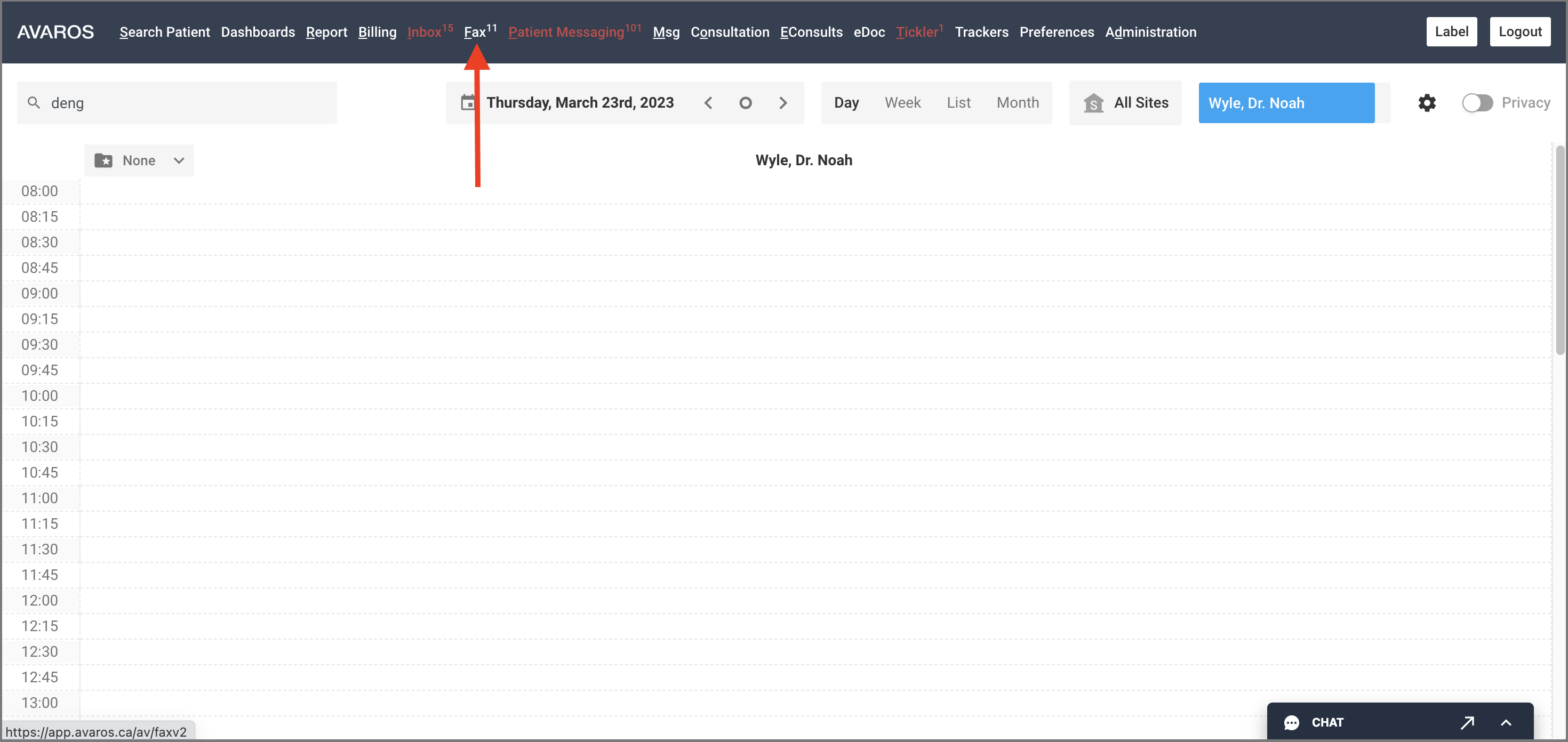 On the right side of your Fax display, you will find:
Inbox: All the fax documents that you have received;
Outbox: The fax documents that you have sent out;
Junk: The fax documents that you have deleted from your inbox;
Compose Fax: Fill in the Fax Number, Cover Page Message, add an Attachment and hit 'Send Fax' when you are ready;
Settings

: Organize your Fax documents according to your preferences. You can assign specific documents to certain providers, that way you make sure that the documents reach the right person

Preview your Faxes
In the list of faxes you have received, you have a few preview options that will allow you to take immediate actions on your faxes without having to open them: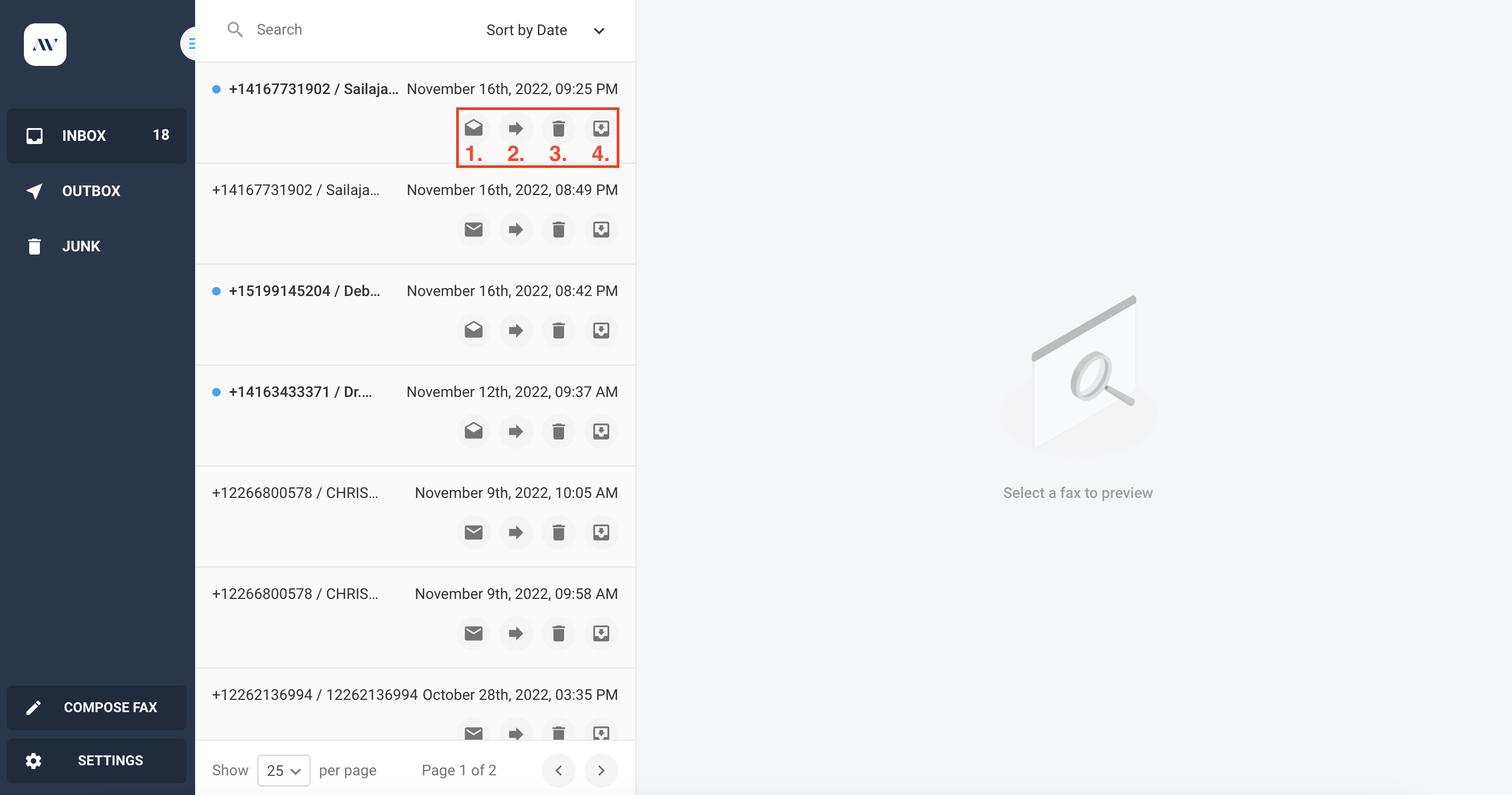 'Mark as Read' - You can click on the button again to 'Mark as Unread' again;
'Forward Fax' - Fill in the 'Fax number' and 'Cover Page Message' and hit 'Forward Fax' when you are ready;
'Move to Junk' - If the message reached you by mistake you can move it to your Junk folder;
'Settings' - The settings button will open the fax document where you can take action upon it;
Manage your Faxes
Once you click on the fax document that was sent to you, there are several actions that you can take:
'Split' - Enter the page ranges and use the 'Split' function to divide your multiple-page document into individual documents;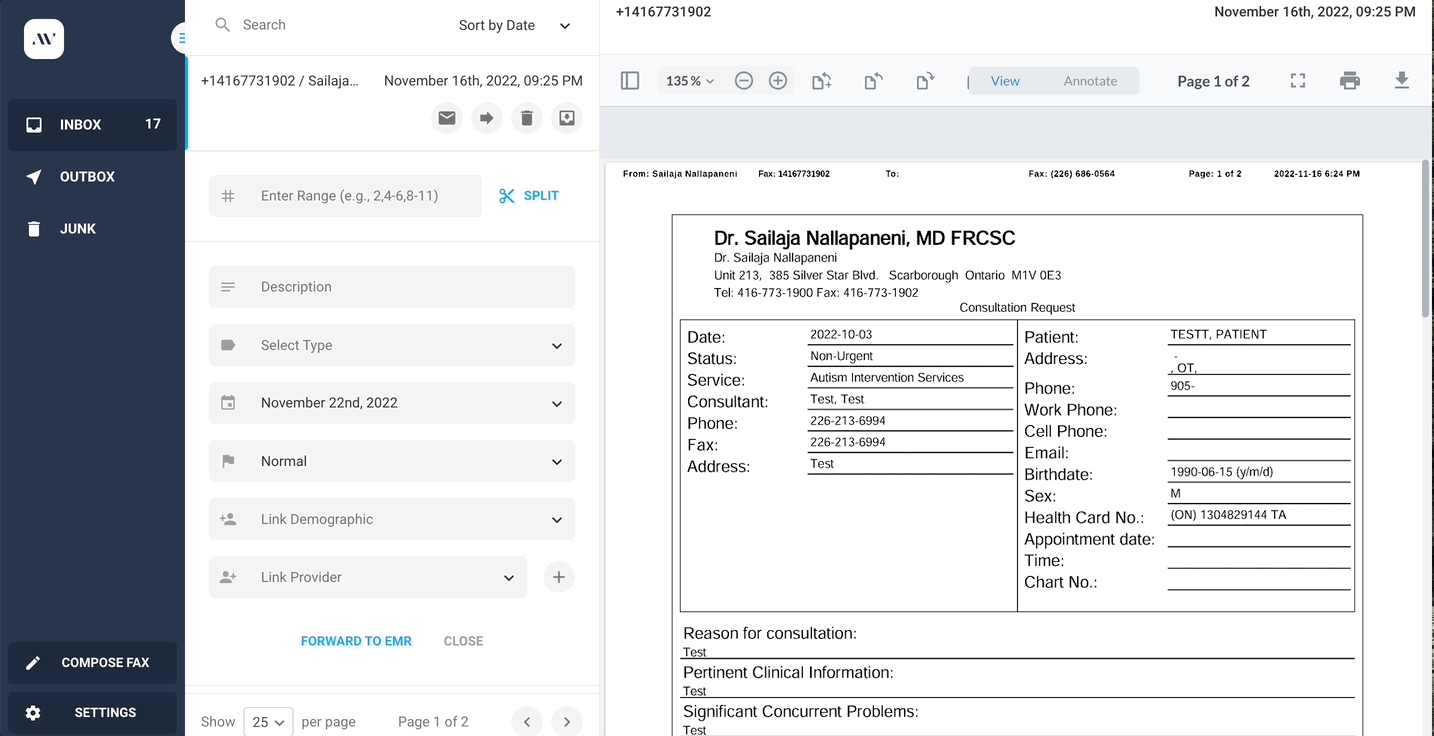 💡 To revert to the original document, simply delete the individual document pages that were created;💡
Tag the document with:


A Description
A Document type
A Date
Normal/Abnormal
A linked Demographic
A Linked Provider
Annotate the document using a variety of tools under the annotate section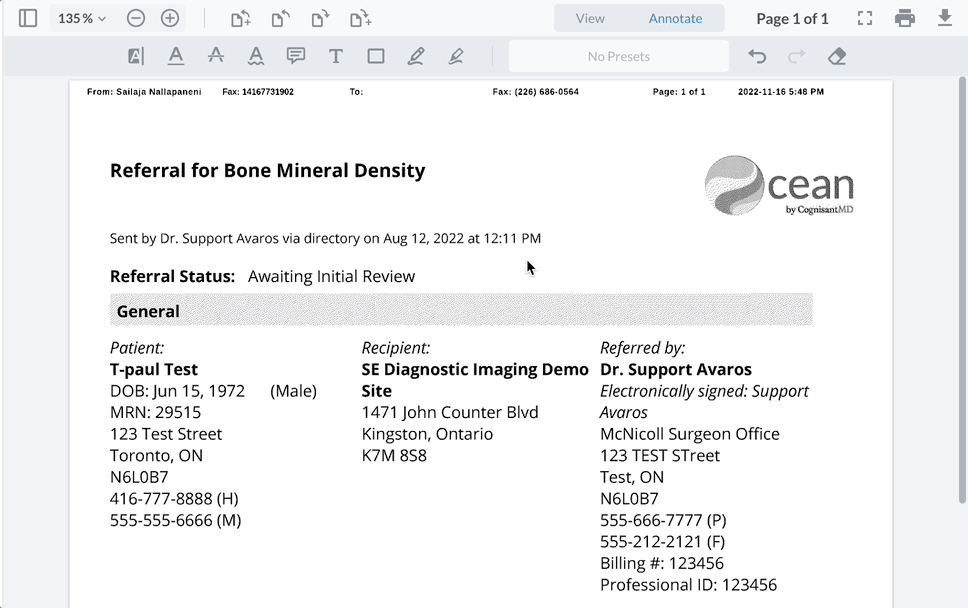 Print or Download the document
Check Outgoing Fax Status
Faxes may not reach their recipient for a number of reasons. You can check your outgoing fax status in the outbox.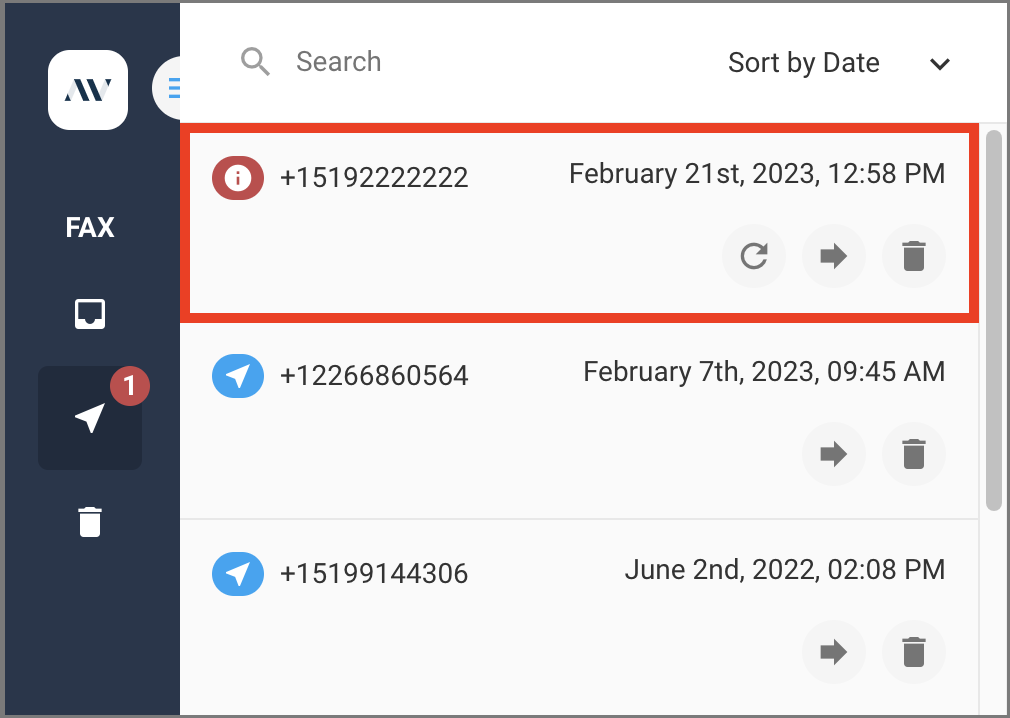 Faxes successfully sent to their recipient will have a blue icon beside them. Faxes that did not reach their recipient will have a red icon beside them and you will get a notification to your outbox.
💡 If your fax has failed to send, you can try re-sending it by selecting the 'Redo' button under the fax💡
Related Articles
Create, Update, Move or Delete an Appointment
Did we miss something? Not to worry! Just email our support team at support@avaros.ca✌️