Is someone new in your clinic? Find out how you can add a new user into Avaros.
Go to the 'Administration' panel from your main menu in your Dashboard.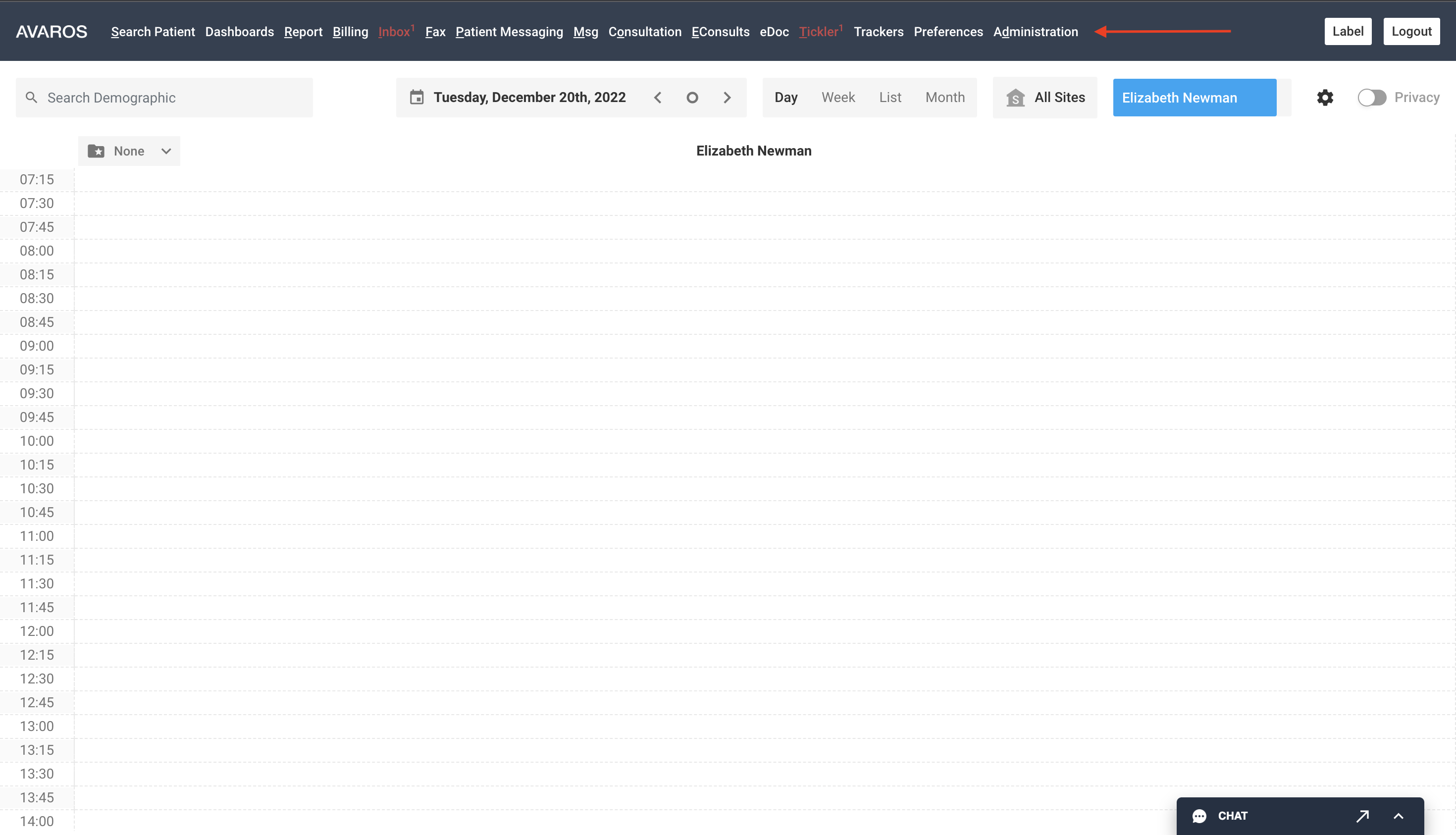 2. Click on 'User Management' or use the shortcuts to:
Add a User;

Manage Users;

Manage Roles;

Unlock an Account;

3. Click on 'Add User' and start typing in the new user's 'Login Information', such as:
Username, Password, PIN, set an expiry date, force the user to reset the password once logged in, or give the new user Administrative Access, if necessary

4. Next, add the new user's 'Contact Information', such as:
Full name, Specialty, team, you can choose to hide the new user's schedule if he doesn't need to book appointments, phone, email, address, etc.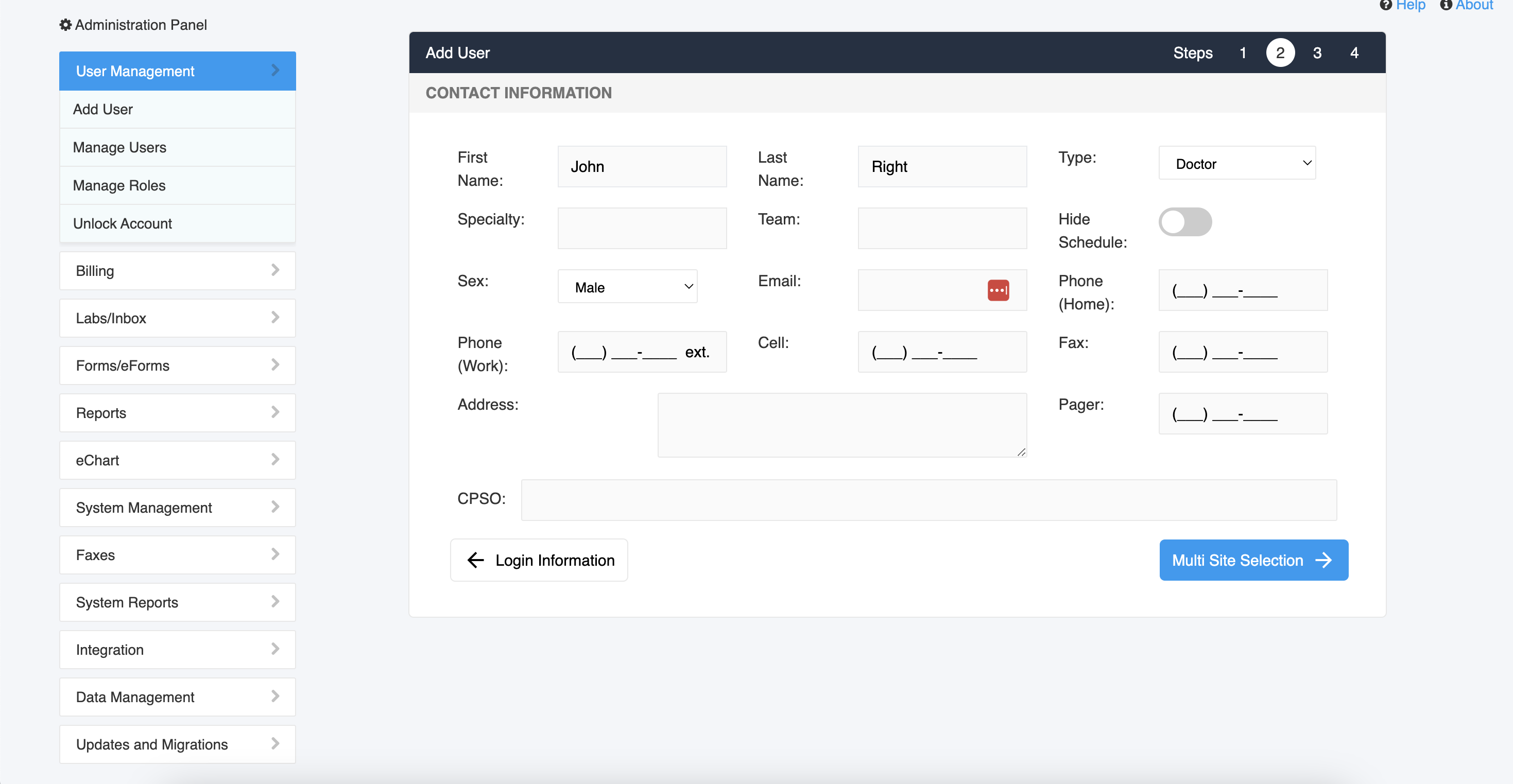 5. Now, move on to the 'Multi Site Selection' if the new user will be part of a specific site; (This will depend on your clinic's specifics).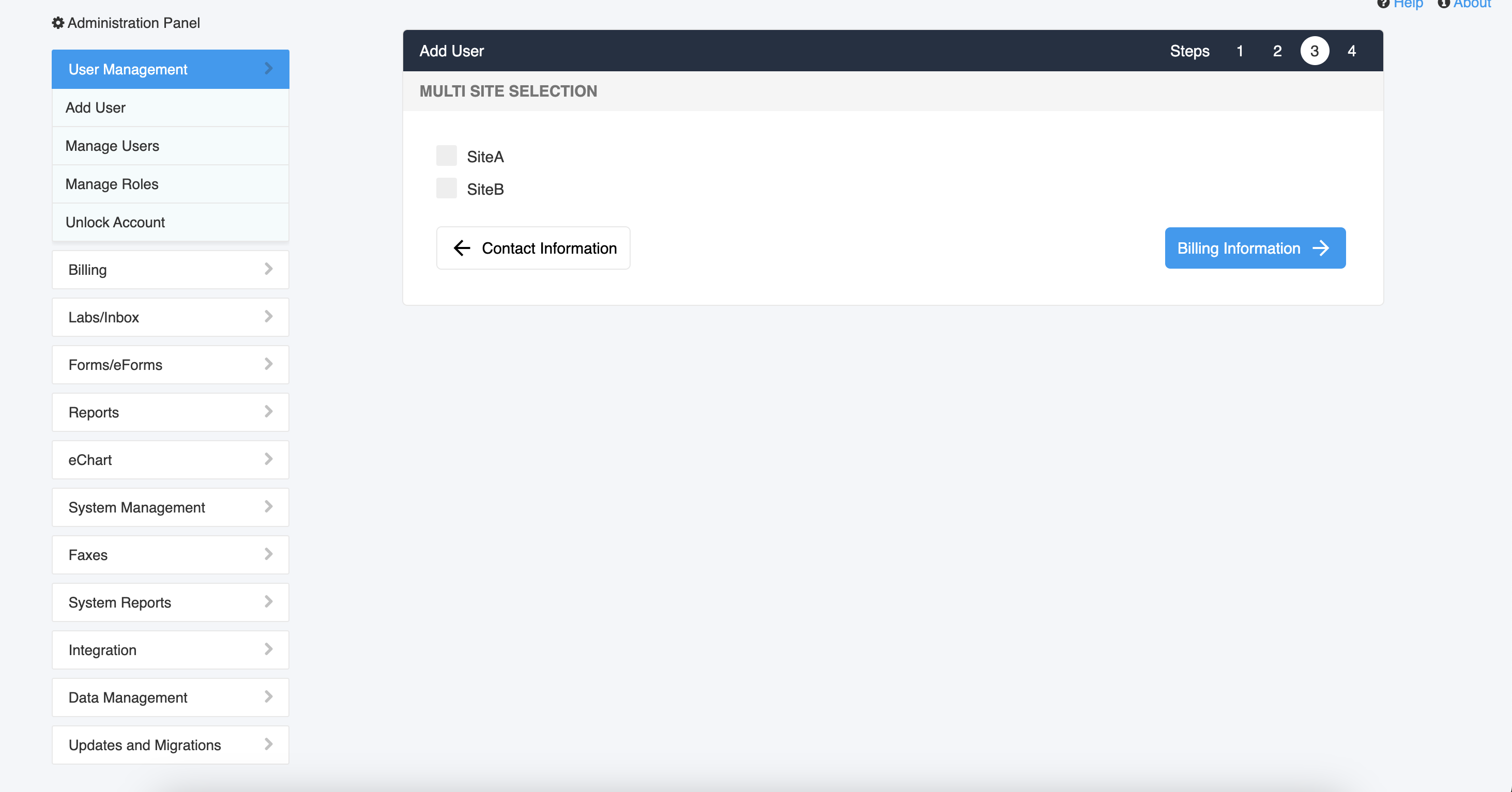 6. And lastly, add the new user's 'Billing Information' and click 'Create User' when completed.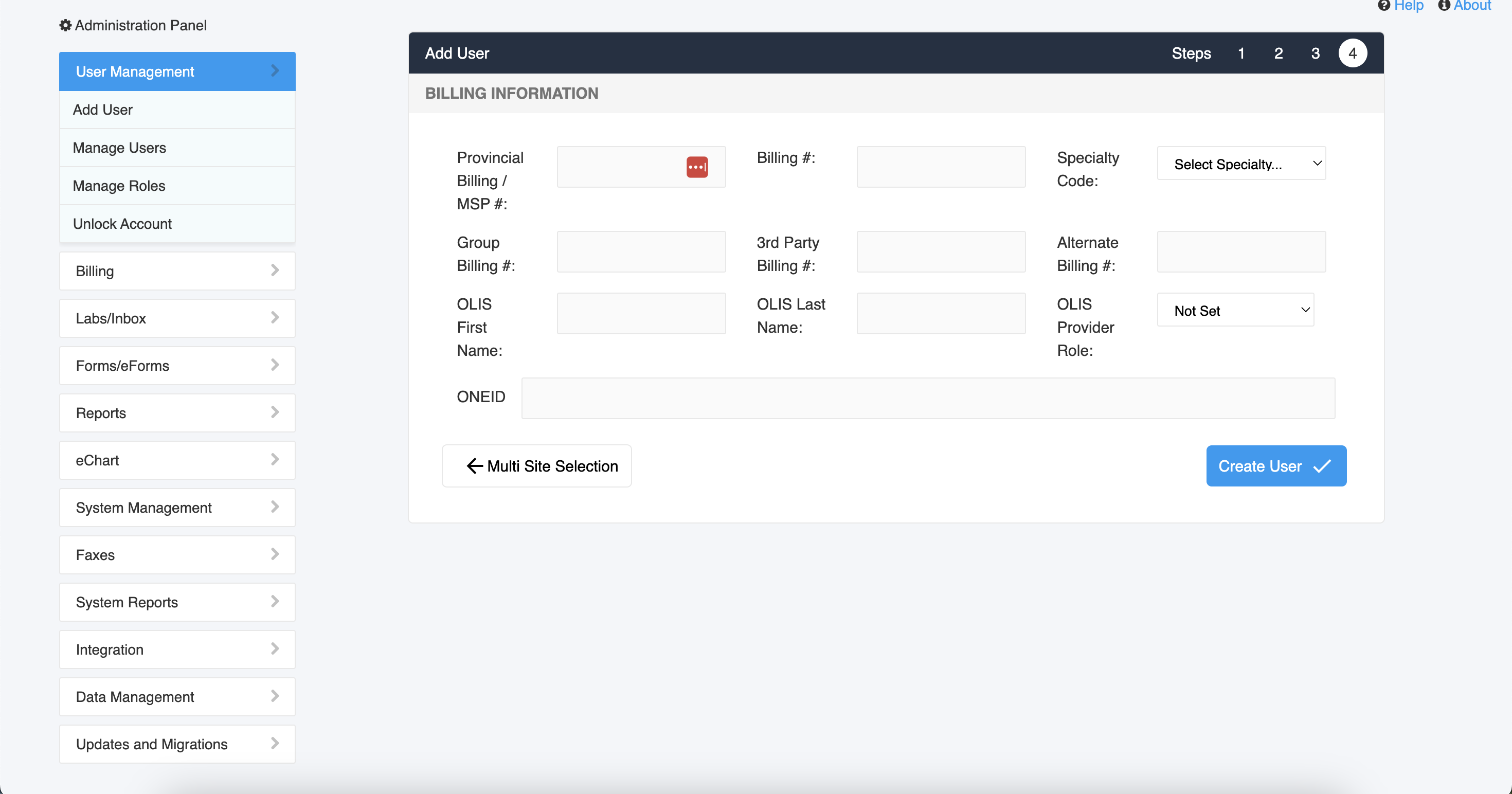 A confirmation message will appear informing you that the new user has been successfully created, and he will be given a provider number.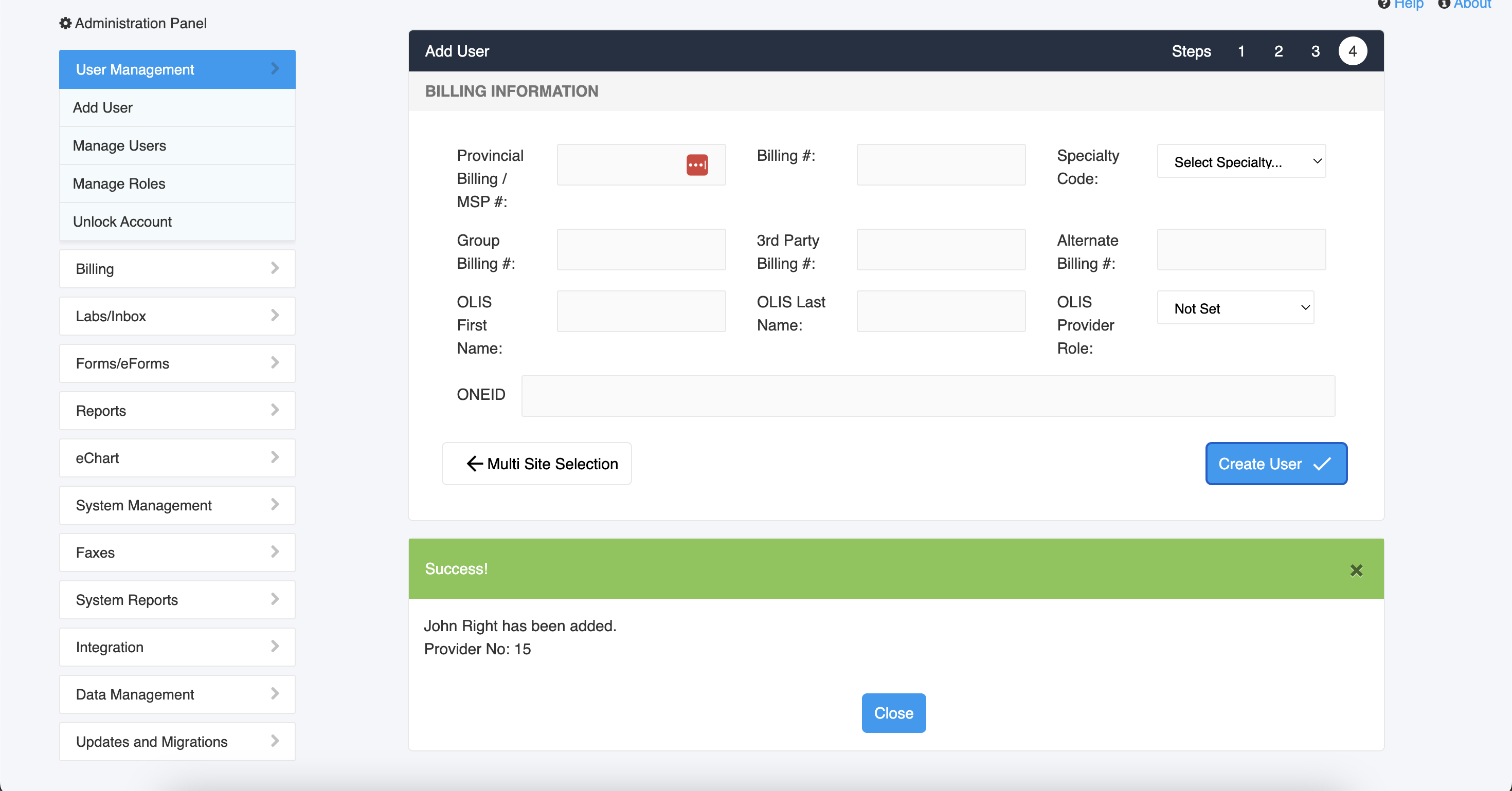 Now, all you have to do is to refresh your browser and the newly created user will appear along with the other providers in your clinic.
Related articles
Did we miss something? Not to worry! Just email our support team at support@avaros.ca✌️