In Avaros, you can send a mass email to a certain group of patients using the "Broadcast" feature.
From your schedule, go to 'Dashboards' at the top of your display then select 'Patient Search & Groups' which is the button second to the top on the left side.

There are 2 main steps to sending out a broadcast message:
Creating a Group of Patients
Under the 'Search' tab in 'Patient Search & Groups', you can select the criteria you would like to create a subset group of patients. Some examples are:
Certain age groups
Patients who haven't come in for a while
Patient's on certain medications
Patients of a certain provider at the clinic
Patients who are rostered
etc
There are many different criteria you can use in the drop-down menu to create a subset of patients. Select 'Search' to display the patients within the parameters you have set. If you are happy with your group and would like to save it, click 'Add Patient Group'.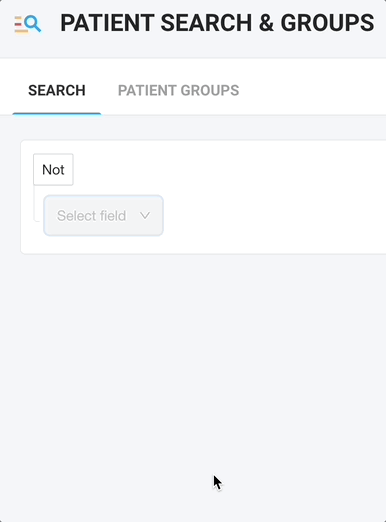 💡Note that you can stack multiple criteria on top of one another to make your patient group more specific💡
In the example below, a group has been created for patients whose MRP is Dr. Noah Wyle and whose rostered status is set to 'RO' ie: rostered.



Once your patient group has been created, you will be prompted to name the group which will then be added to your existing patient group library.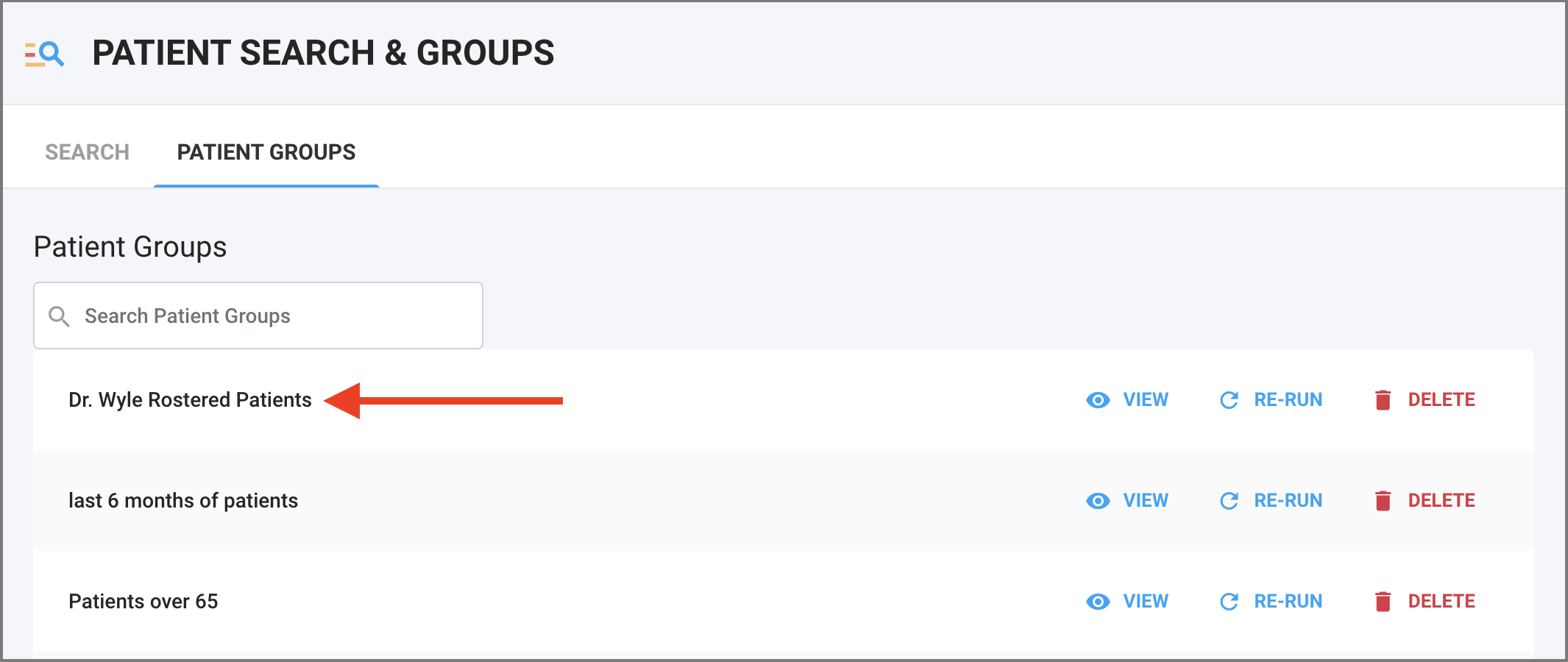 💡If you click on 'RE-RUN' beside a patient group, the system will go through all the patients again (including new additions) to include any new patients that meet the criteria or remove patients that don't from the group💡
Writing and Sending Your Broadcast Message
To write your broadcast message, go to the 'Broadcast' tab on the left-hand side of the display, then select 'Send Broadcast'.
Here you can enter:
Who the message is from
The group of patients you will be sending it to
The message subject
The message body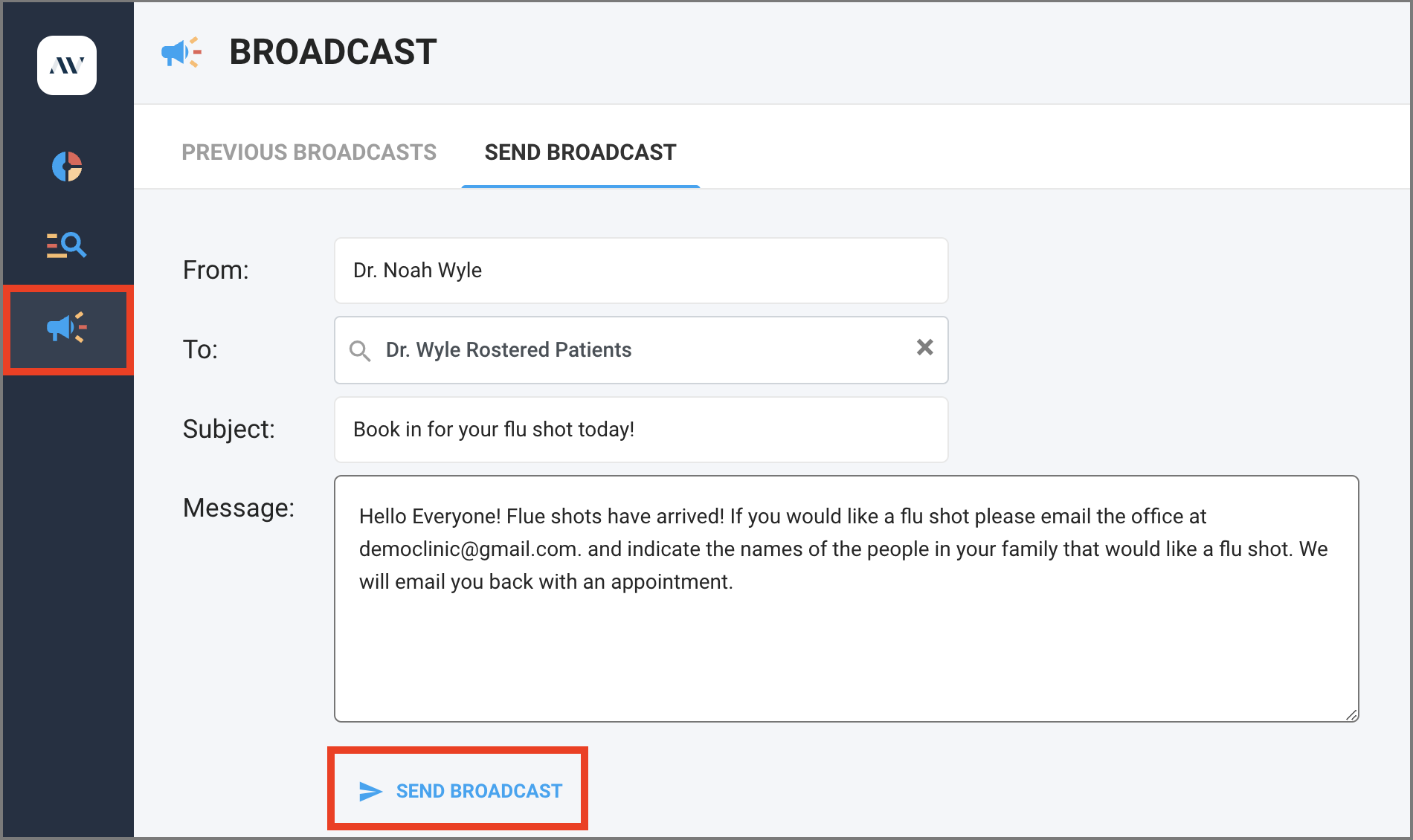 When your broadcast message is ready, select the 'Send Broadcast' button at the bottom of your message. All patients in the patient group who have an email address in their master record will receive the broadcast message.
Related Articles
Messaging: A Complete Overview
Did we miss something? Not to worry! Just email our support team at support@avaros.ca✌️