At the beginning of each month, the Ministry of Health sends a Remittance Advice containing the month's accepted claims. Those claims must be reconciled in Avaros.
Where to find the Remittance Advice file?
In the Schedule Dashboard Menu → Click 'Administration';
Click on 'MCEDT Mailbox' under the Billing Tab;
Click on the 'Download' folder of the 'MCEDT Mailbox';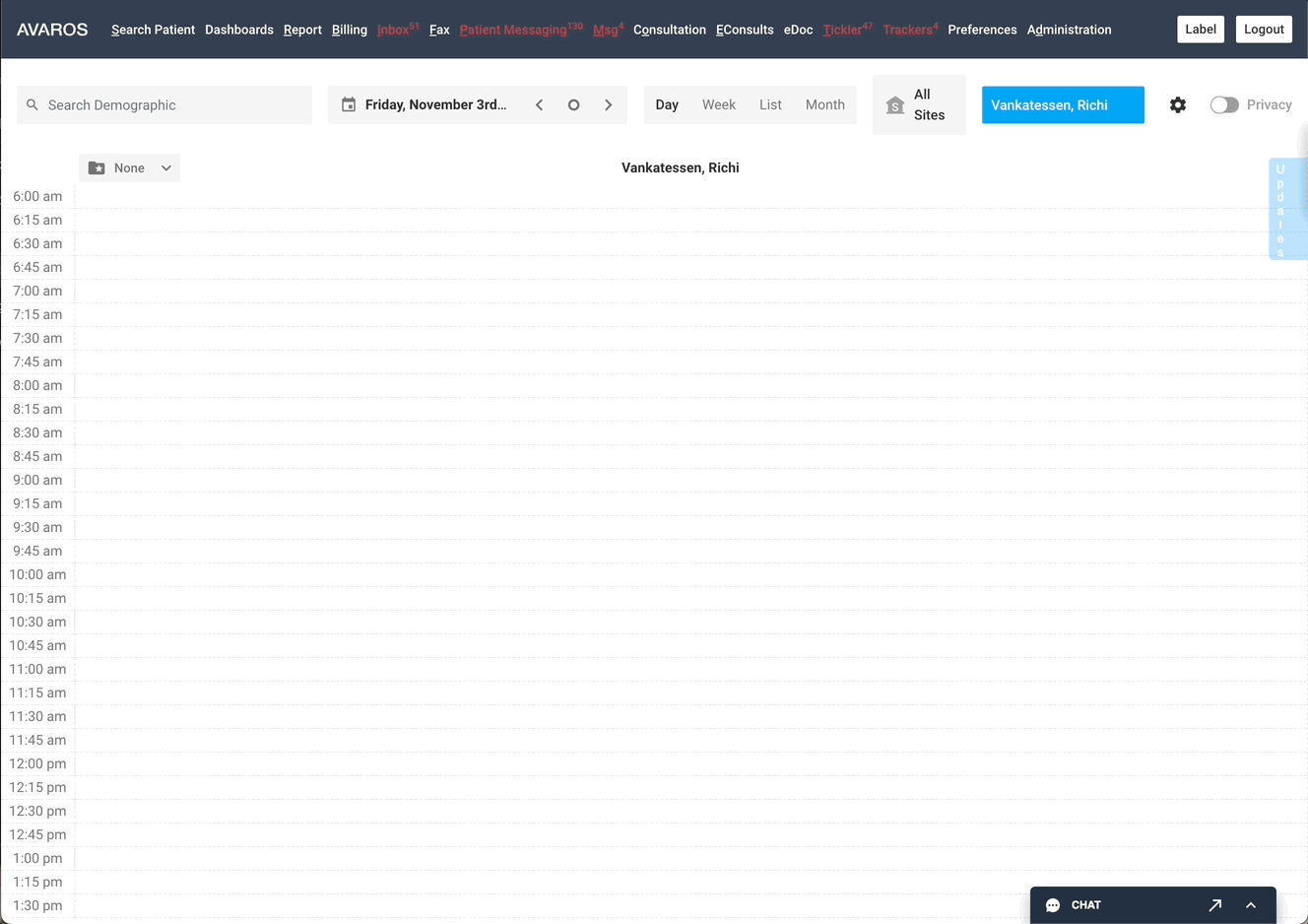 Check off the selectable box for the Remittance Advice file;
Scroll down and click the 'Download' button;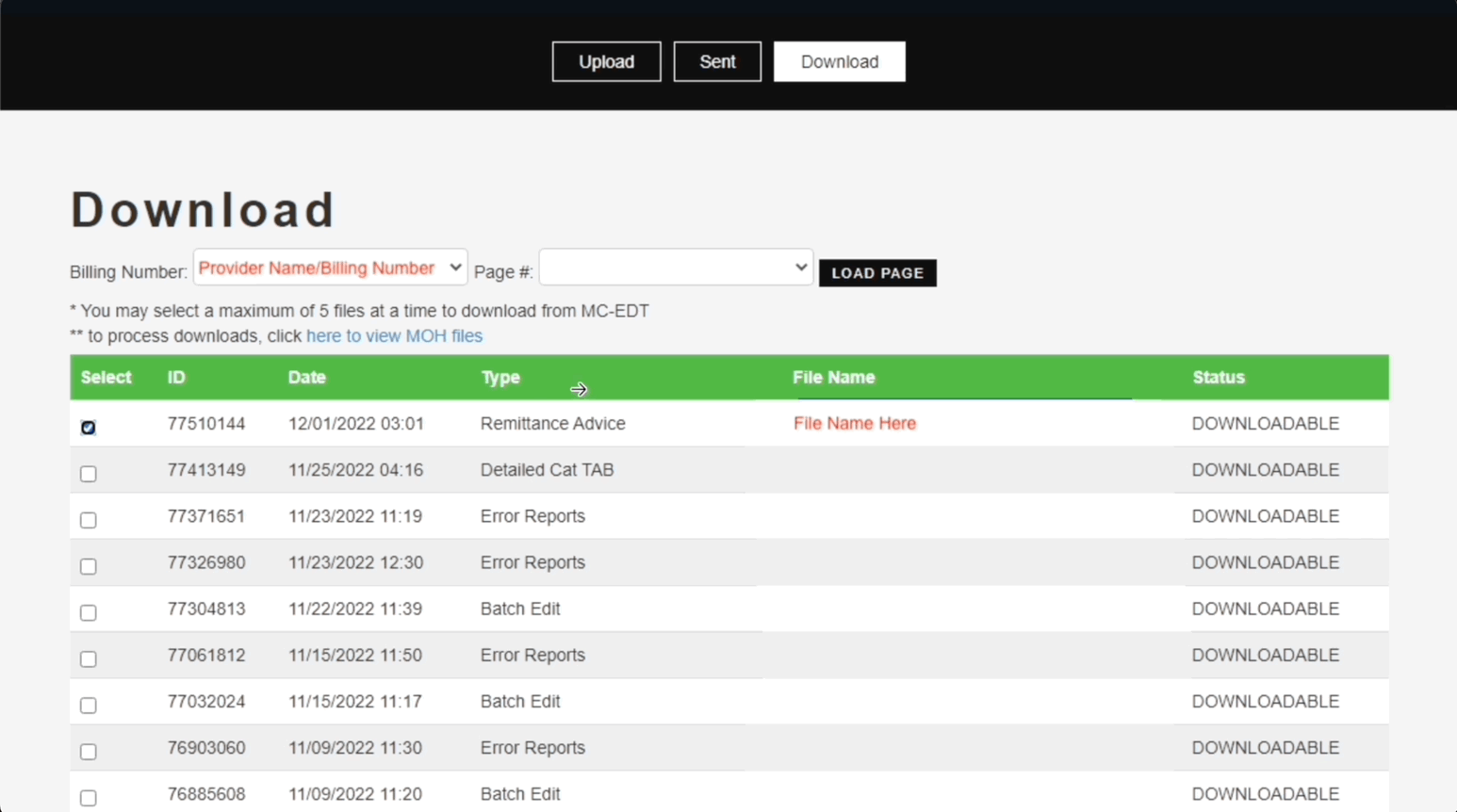 Reconcile Accepted Claims
The Remittance Advice file should now be viewable under the 'View MOH Files' in the Billing Tab;
Click on the file name for it to be ingested and read by the system;

You will then be taken to the 'Billing Reconciliation';
The Remittance Advice file will be seen at the top;
Select 'Settle S35' and the claims covered by the Ministry of Health will be settled in Avaros.

Related Articles
Did we miss something? Not to worry! Just email our support team at support@avaros.ca✌️