We know that sometimes things might not go as planned and that's why we are here to guide you along the way.
To contact the support team, go to support.avaros.ca and select 'Submit a Request'
💡 You can access the Avaros support page by clickin on 'AVAROS' in the top-left corner of your schedule display💡

Once you've clicked 'Submit a request', you can fill out the quick request submission form and click 'Submit' when finished.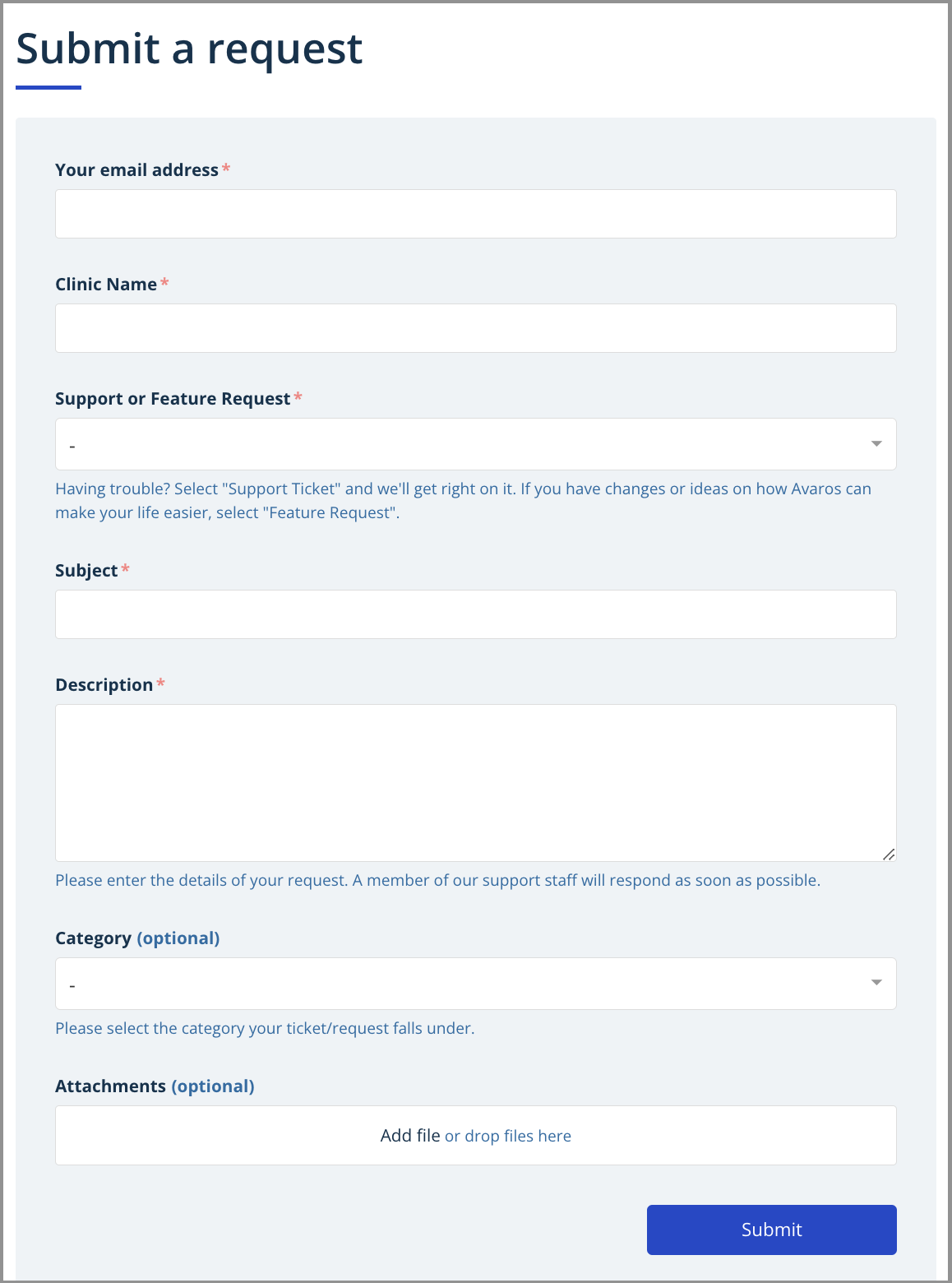 We recommend checking out our Help Centre materials before submitting a request for more insights on Avaros' features, integrations and common questions.
Related Articles
Did we miss something? Not to worry! Just email our support team at support@avaros.ca✌️