The Administration Panel is mainly useful for Avaros users with Admin rights.
💡 If you are not an Admin in your clinic, then this section might not be of interest.💡
In the User Management section you will be able to:
1. Add User;
2. Manage Users;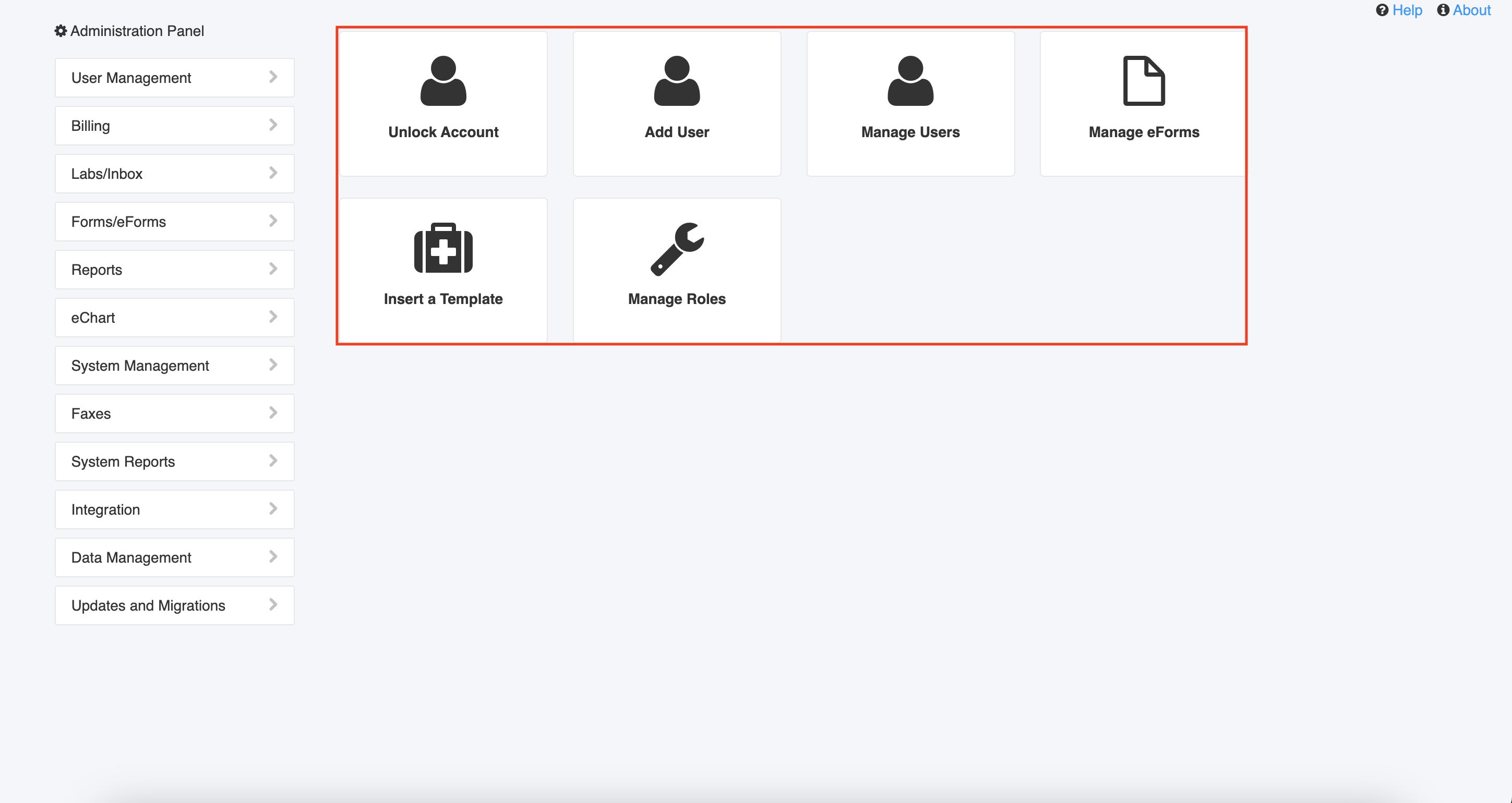 💡 You can find shortcut buttons for all the User Management features in the Administration Panel shortcut menu.💡
1. Add User
Do you want to add a new provider to your clinic? Here's how:
In your Schedule Dashboard → Administration → User Management → Add User;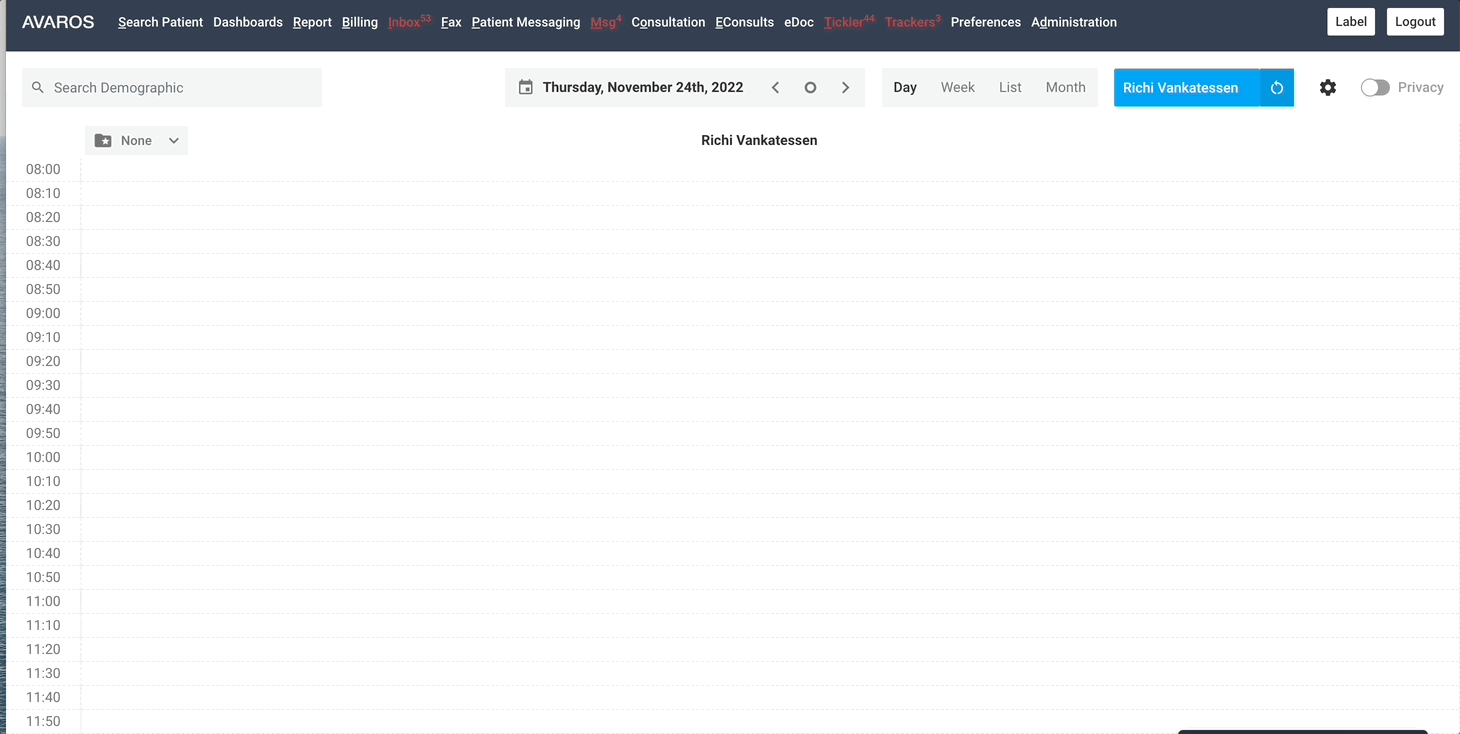 Once you have clicked on 'Add User' you will have 3 steps in order to create a new user:
Step 1 → Login Information

Give the user a login name, select a Password, a PIN, set an expiry date, force the new user to select a new password once logged in and give the user Administration Access, if necessary. Once you have completed all that, click on 'Contact Information' to go to the next step.

Step 2 → Contact Information

Give some details about the user, namely: first name, last name, his role (type), specialty, team, contact details, etc. You also have the option to 'Hide Schedule' if the user does not need to take appointments. Click on 'Billing Information' when you are ready to go to the next step;

Step 3 → Billing Information

Complete the user's profile by offering some billing information, such as: Provincial Billing/MSP number, Billing number, Specialty Code, ONEID, etc. Click 'Create User' when the profile is complete. You will receive a 'Success!' message informing that the new user has been added and you will be given a Provider Number.
Or you can simply use the 'Add user' button in the shortcut menu on the right side of the screen.
2. Manage Users
To manage the users in your clinic go to Administration in your Schedule Dashboard → User Management → Manage Users
Here, you will have the option to search for the user based on his Last Name, Provider No., Username, Active/Inactive.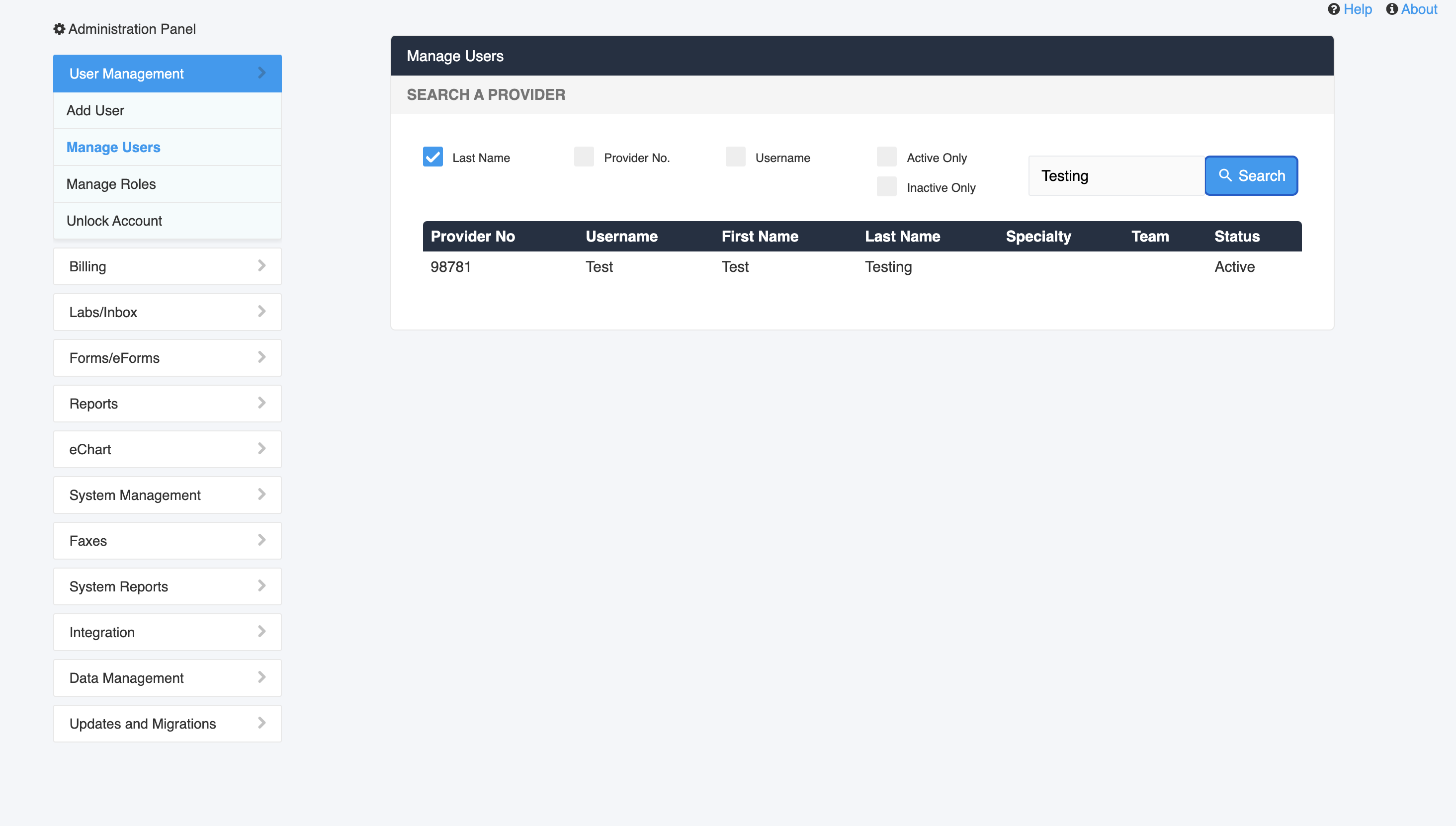 Once you found the user, click on the field and you will be able to make changes to the user's Login Information, Contact Information and Billing Information. Make sure to click 'Update User' when you complete editing the user's profile.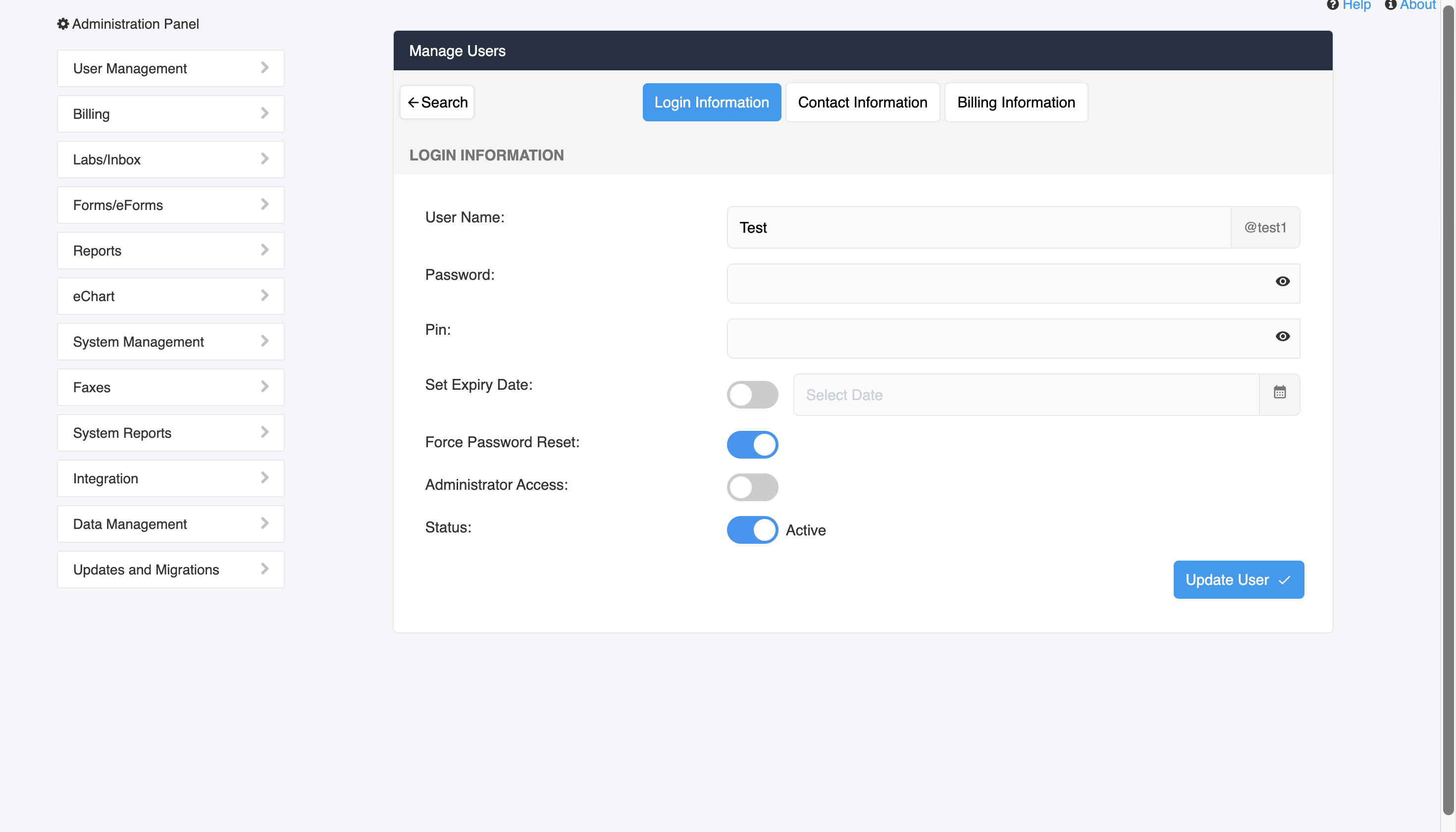 Related Articles
Create, Update, Move or Delete an Appointment
Creating OHIP and 3rd Party Billing Claims
Did we miss something? Not to worry! Just email our support team at support@avaros.ca✌️