Setting favourite eForms allows you to quickly access them from the schedule, saving you and your patients valuable time.
Begin by going into the 'Schedule Settings' (gear icon) found in the top-right corner of the schedule dashboard. From here, select 'Favourite eForms'.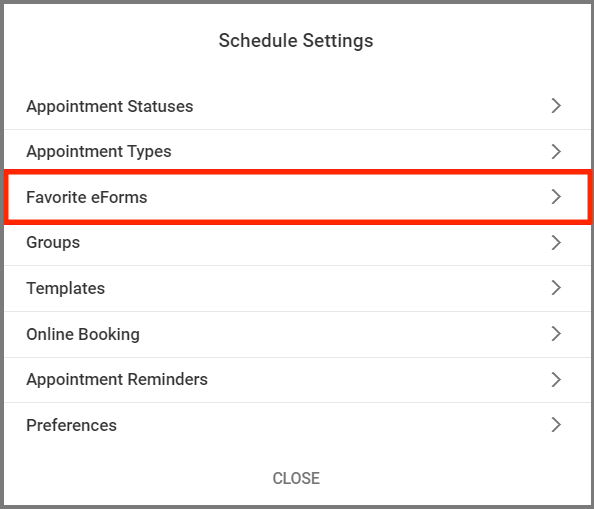 In the 'Add eForms' search bar, you can search for any eForm in your eForm library.
💡 Click Here to learn more about creating, importing or downloading eForms.💡
After selecting an eForm, click 'UPDATE'. The favourite eForms will now be available in the drop-down menu to the right of an appointment.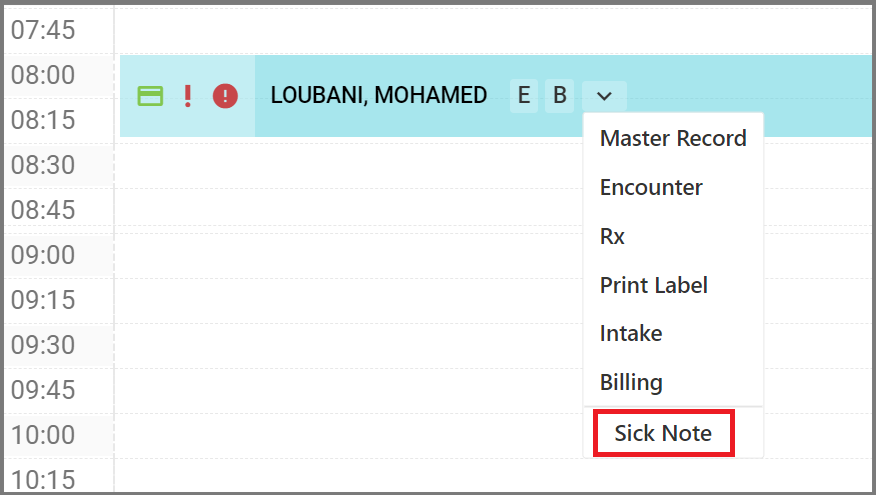 💡 When you select your eForm from the drop-down menu, a new window will open with your fillable eForm displayed. From there, the eForm can be completed and directly faxed, printed or downloaded.💡
Related Articles
Did we miss something? Not to worry! Just email our support team at support@avaros.ca✌️