There are many types of reports that can be generated in the billing section of the administration panel. Here are a few sections that cover report generation:
Invoice Reports
Payment Received Report
End Year Statement
1. Invoice Reports
Invoice reports allows you to create a report of invoiced services with a variety of filters you can use to refine the contents within the report. These filters include:
Who the invoice was billed to
Who the provider is of the service
Start and end date of the services
Diagnostic and Service Codes
Demographic
Visit Location
Start and end date of the payments
Status of payment etc.

When the appropriate filters have been selected, click 'Create Report' to pull up any invoices that fall within your criteria. The report may be printed or emailed by selecting the one of the actions to the right of the report.
2. Payment Received Report
A report can be generated showing the received payments from MOH, 3rd parties and premiums calculated per time period, per provider. Simply select the appropriate settings for 'Payment Type', 'Provider' and time frame then select 'Generate Report'.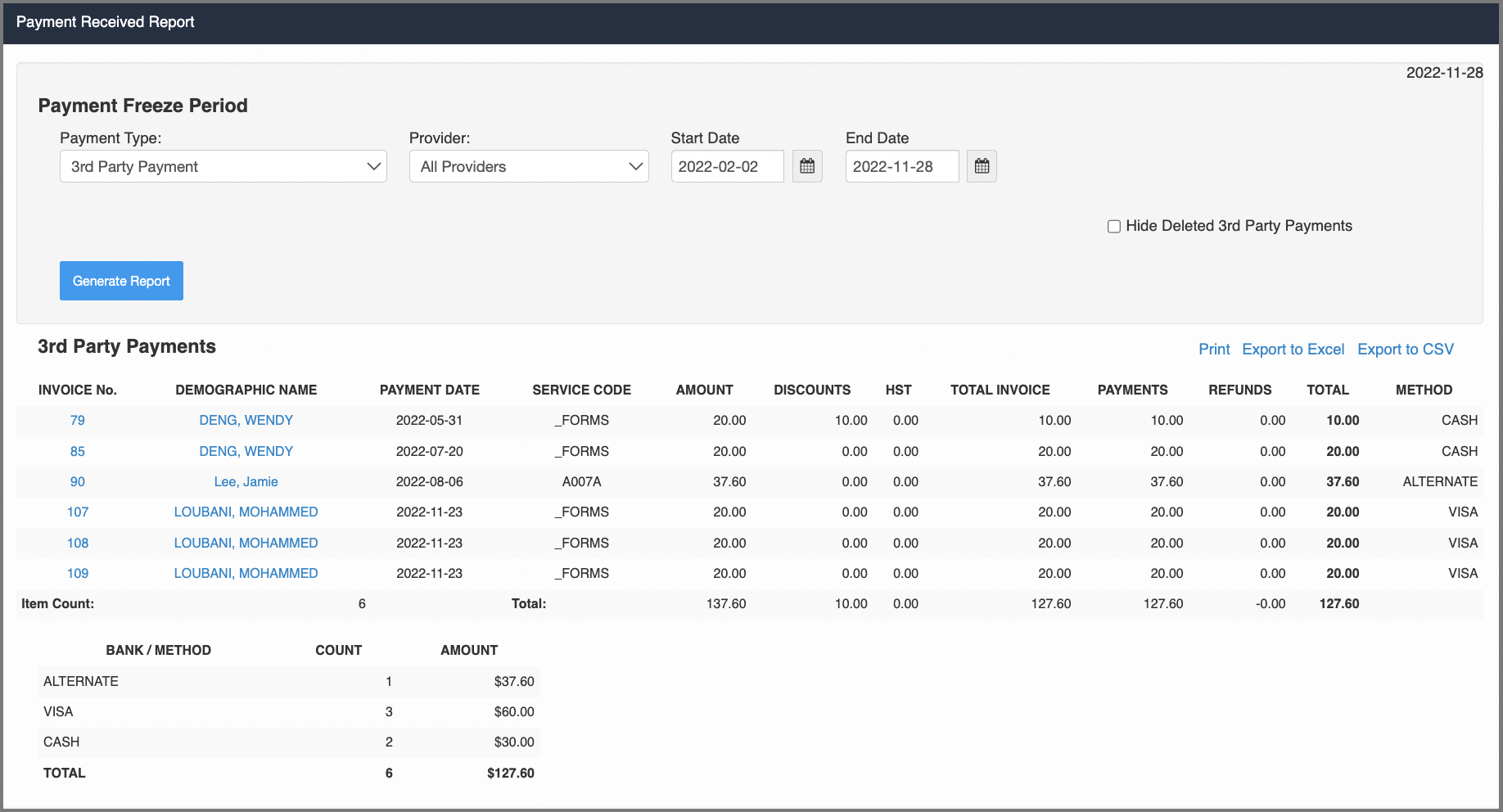 You'll be able to see the breakdown and details of each payment and the totals per period. You can also print or export the generated report as needed.
3. End Year Statement
You can create a statement for a particular patient depicting the visits and billing done within a selectable time frame. This is commonly done for patient's who would like the statement at the end of the year hence why it is called 'End Year Statement'.
Simply select the patient and timeframe for the statement and click 'Create Statement'.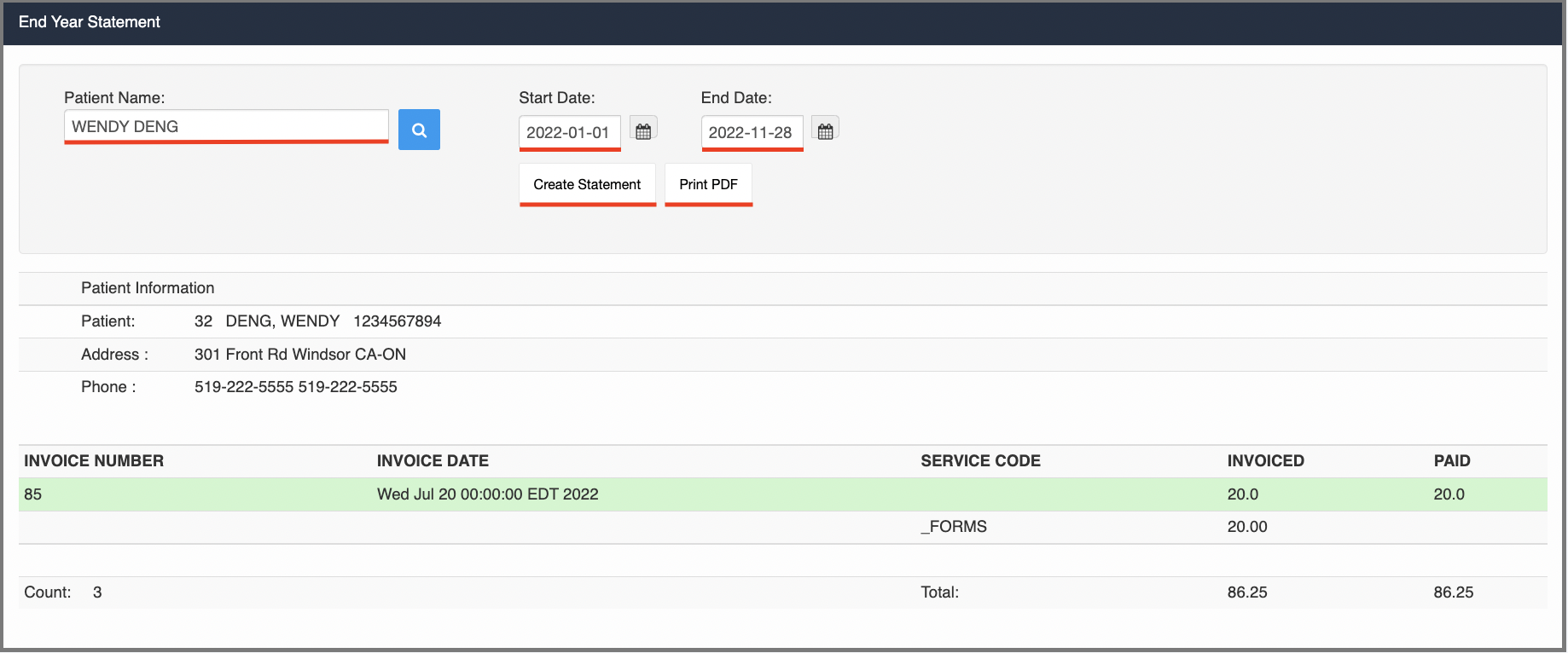 From here you can print it for the patient by selecting 'Print'.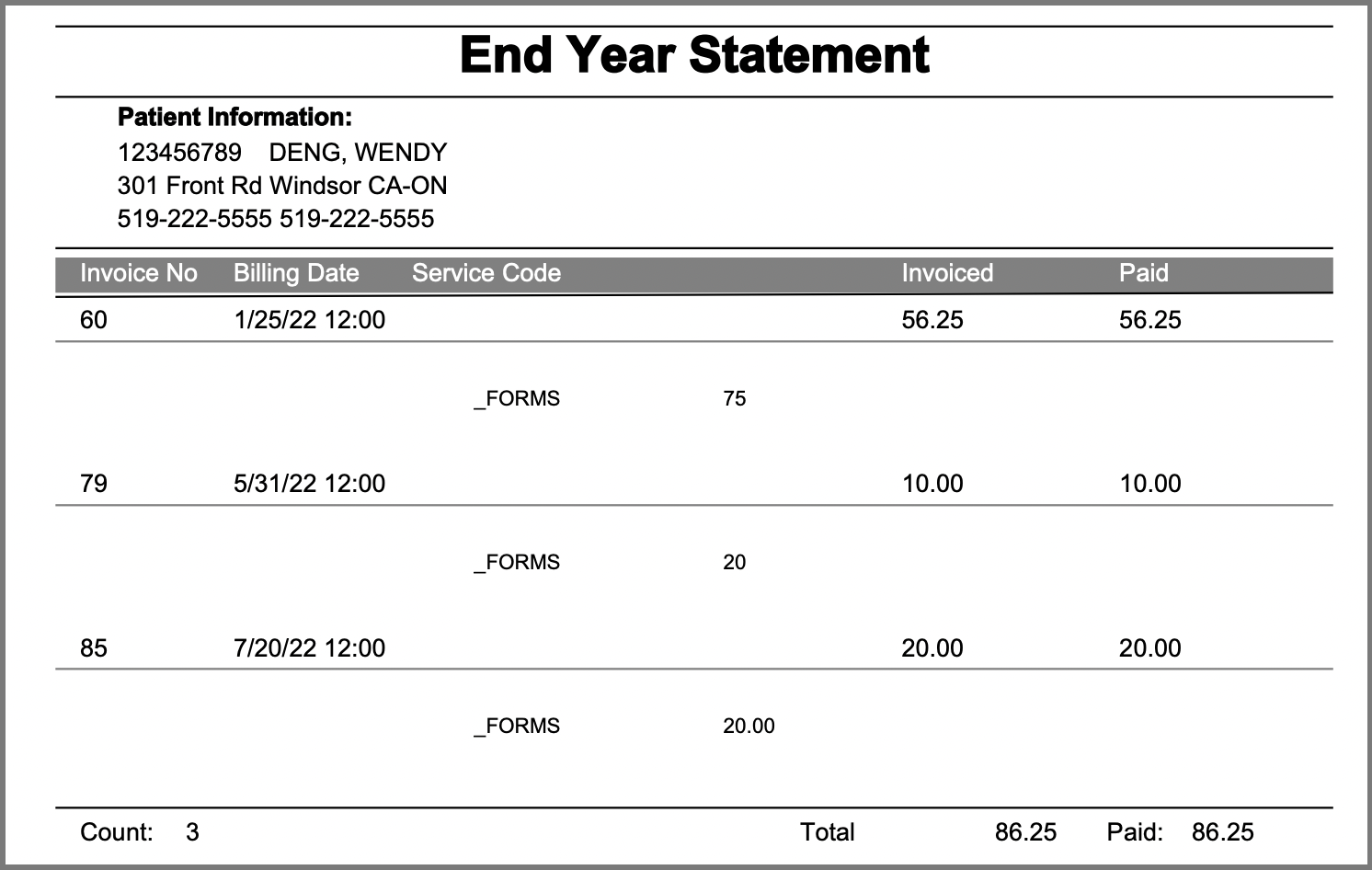 Related Articles
Billing Submission, Error Correction and Reconciliation
Did we miss something? Not to worry! Just email our support team at support@avaros.ca✌️