A billing location can be added and used when creating an invoice to reflect where a service was provided to the patient.
Creating a Billing Location
Under the administration tab go to 'Billing' and then select 'Add Billing Location'. Enter a 4 digit code to reflect the new location and in the description, provide where the service location will take place. Select 'Add' when finished.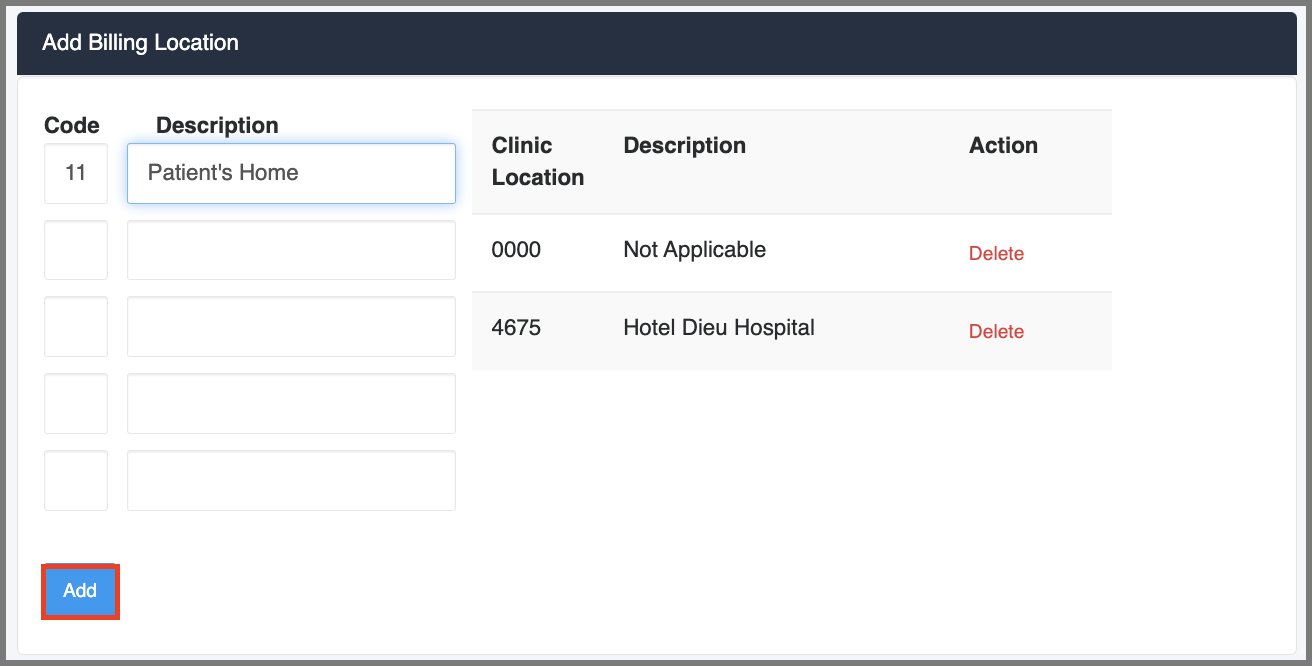 The new billing location should now be available to use under the 'Billing Form' section when creating an invoice.

Related Articles
Creating OHIP and 3rd Party Billing Claims
Billing Submission, Error Correction & Reconciliation
Did we miss something? Not to worry! Just email our support team at support@avaros.ca✌️