You can customize descriptions of patient payment types by going to 'Billing' under the administration panel, and selecting 'Manage Payment Types'.
Here, payment types can be added to your clinic's list to use when marking any 3rd party billing as paid.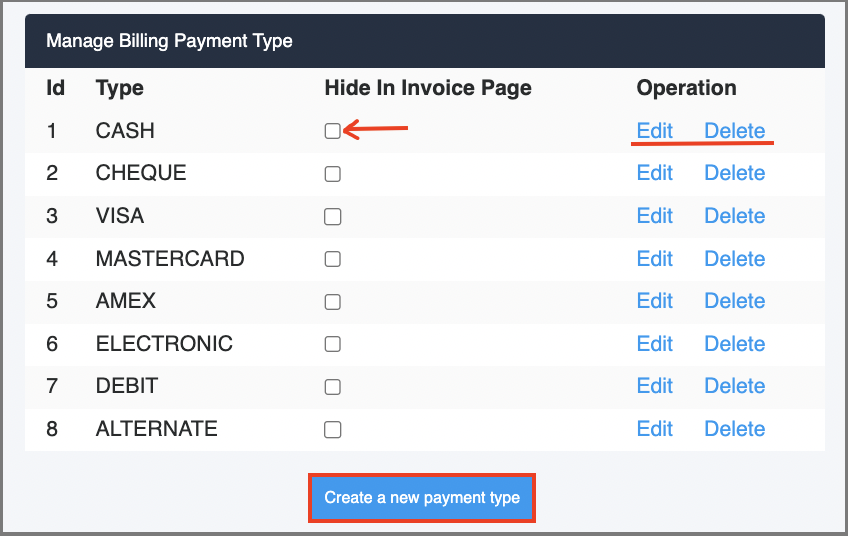 You can also select to edit/delete payment types or whether or not to show the payment type in the invoice page.
Once any payment types have been added you should see it appear in the options when selecting what payment type was used for a 3rd party billing.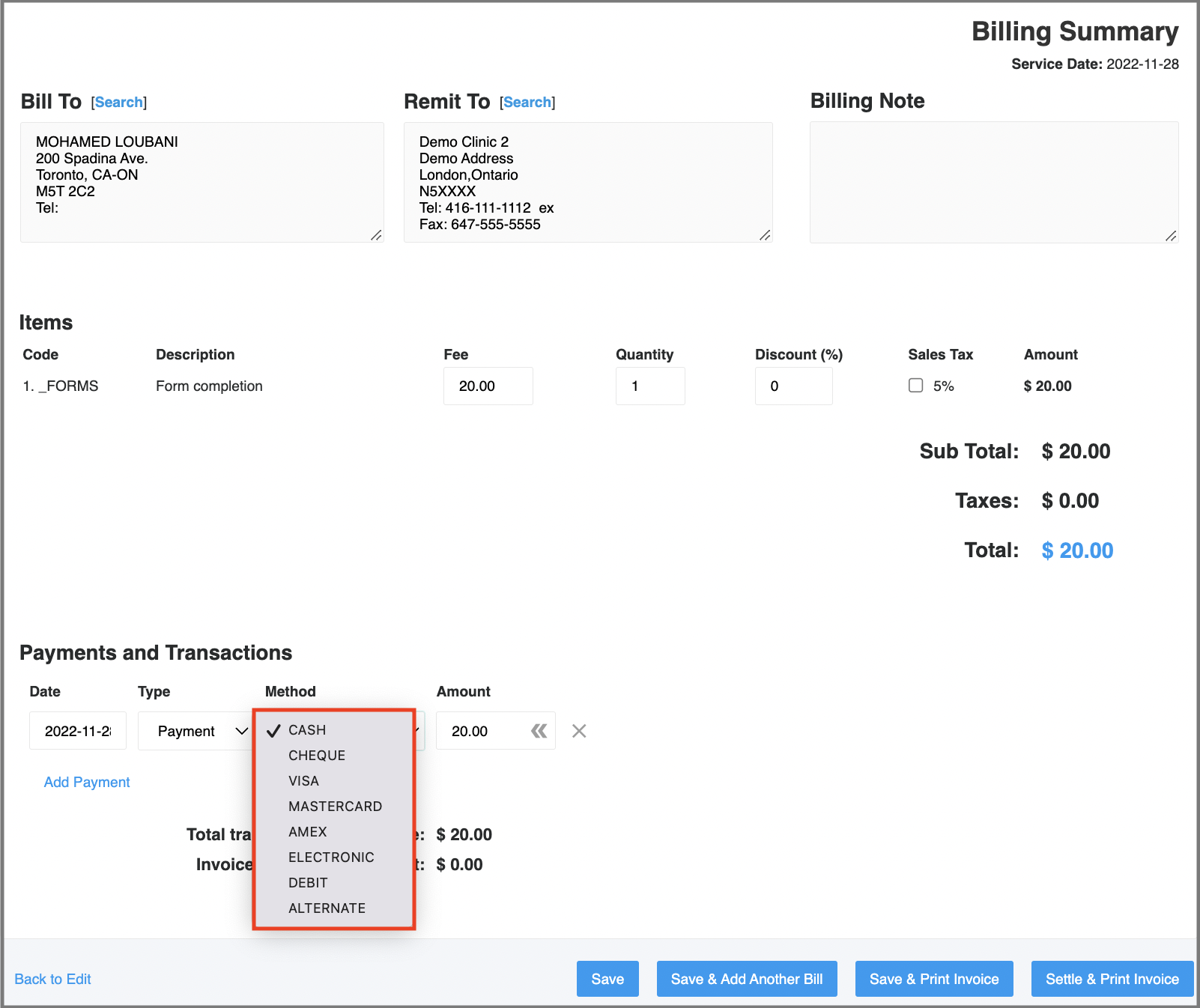 Related Articles
Creating OHIP and 3rd Party Billing Claims
Billing Submission, Error Correction & Reconciliation
Did we miss something? Not to worry! Just email our support team at support@avaros.ca✌️