Communication within your clinic just got easier. You can instant message your staff members using our Chat feature.
Where to Find Chat
You are also able to set which other modules you can access patient messaging from by going to 'Administration' → 'Integrations' → 'Widgets'.
Once set, Chat is accessible in the bottom right corner of the modules specified.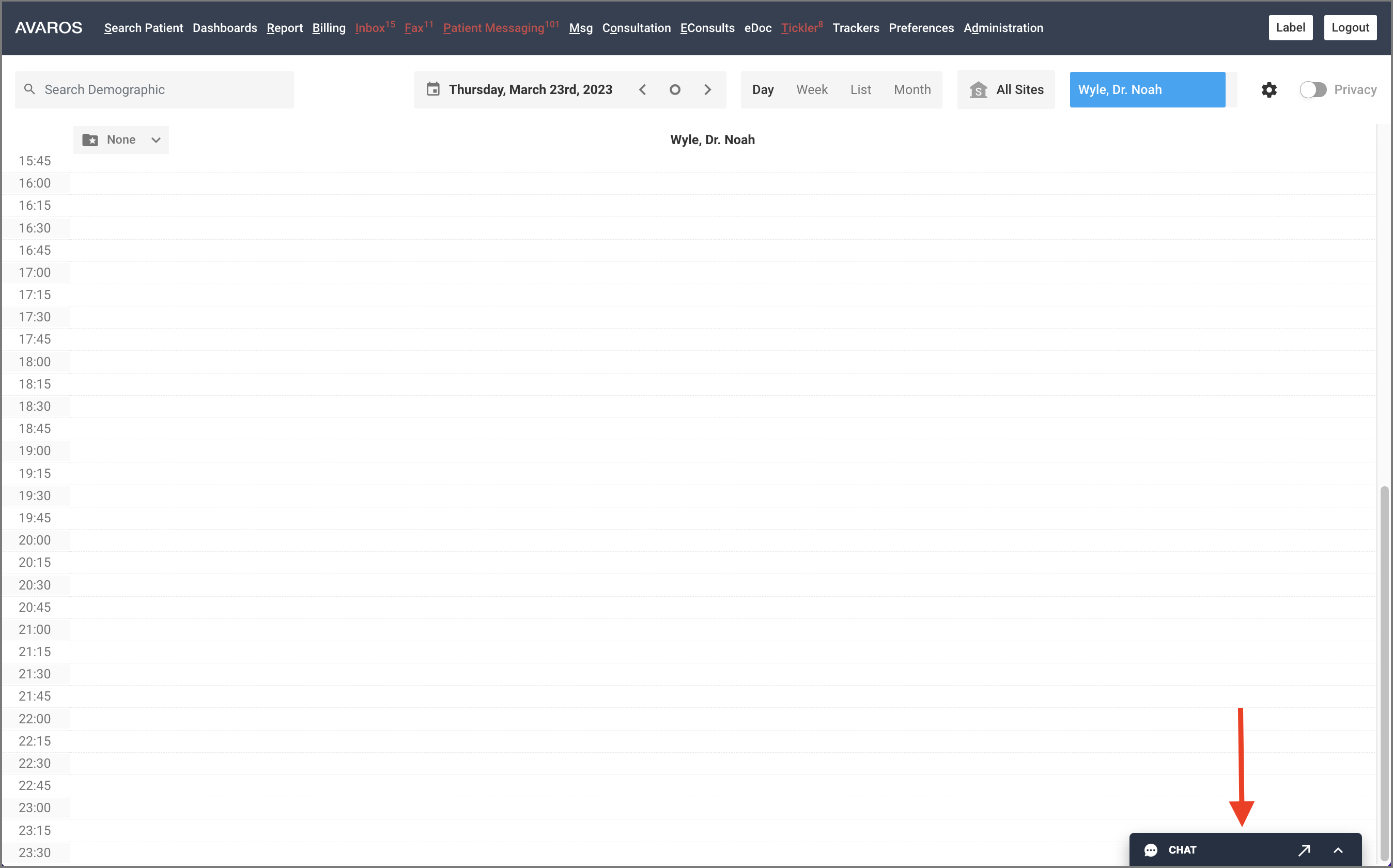 How to Send a Message in Chat?
Open the Chat feature;
Search for the person you want to send a message to by typing the name in the search box;
Click on the person's name and start typing your message;
Hit 'Enter' to send it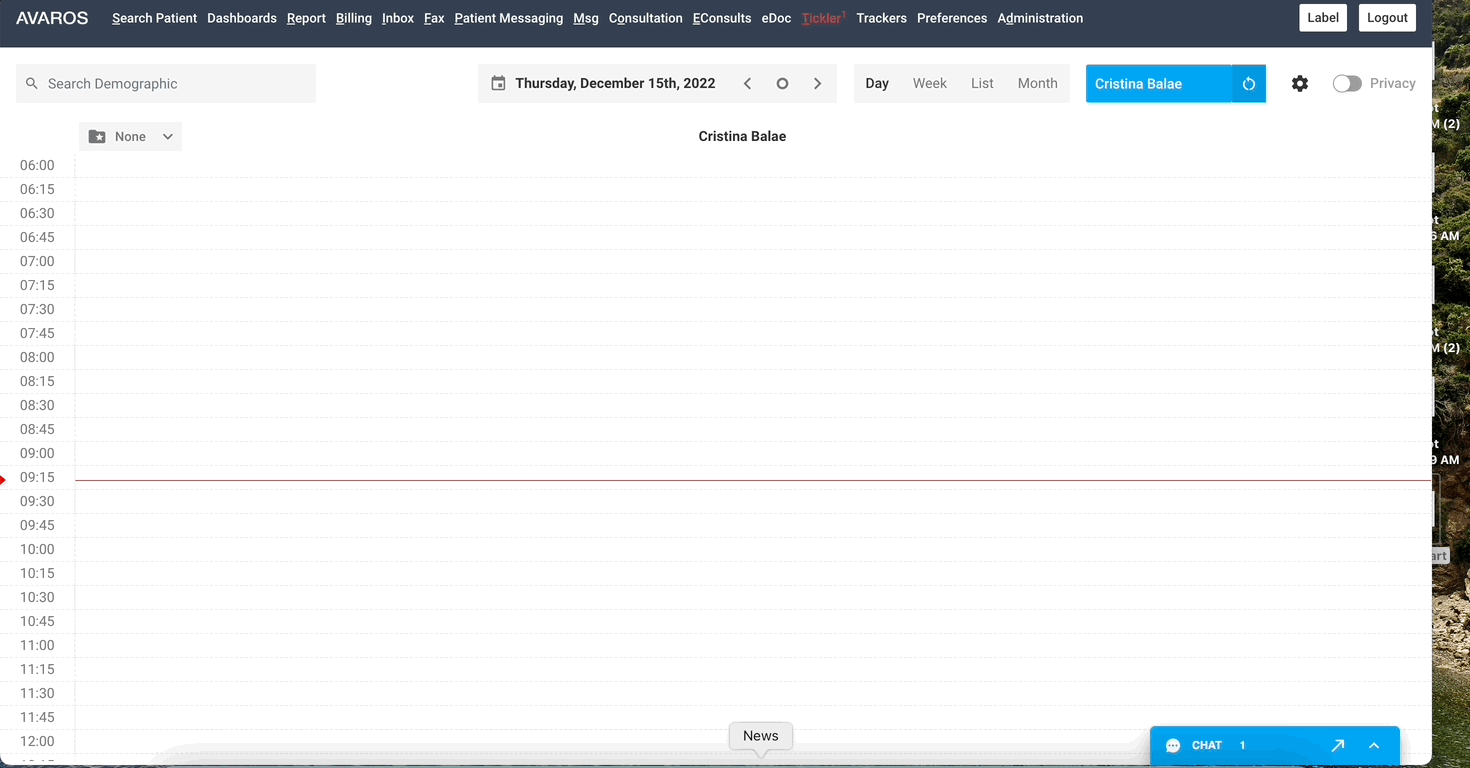 💡 A single checkmark beside the message indicates it was delivered. Two check marks indicate that the recipient has seen the message.💡
How to Create a Group Chat?
Do you want to gather a bunch of people in your clinic and go for lunch? You can create a group chat and organize that. Here's how.
Click on the 'Create group chat' button in the upper right side of your chat window;
Give the group a name and add the members;
Click 'Create' when you're done;
Open the group chat and start typing your message;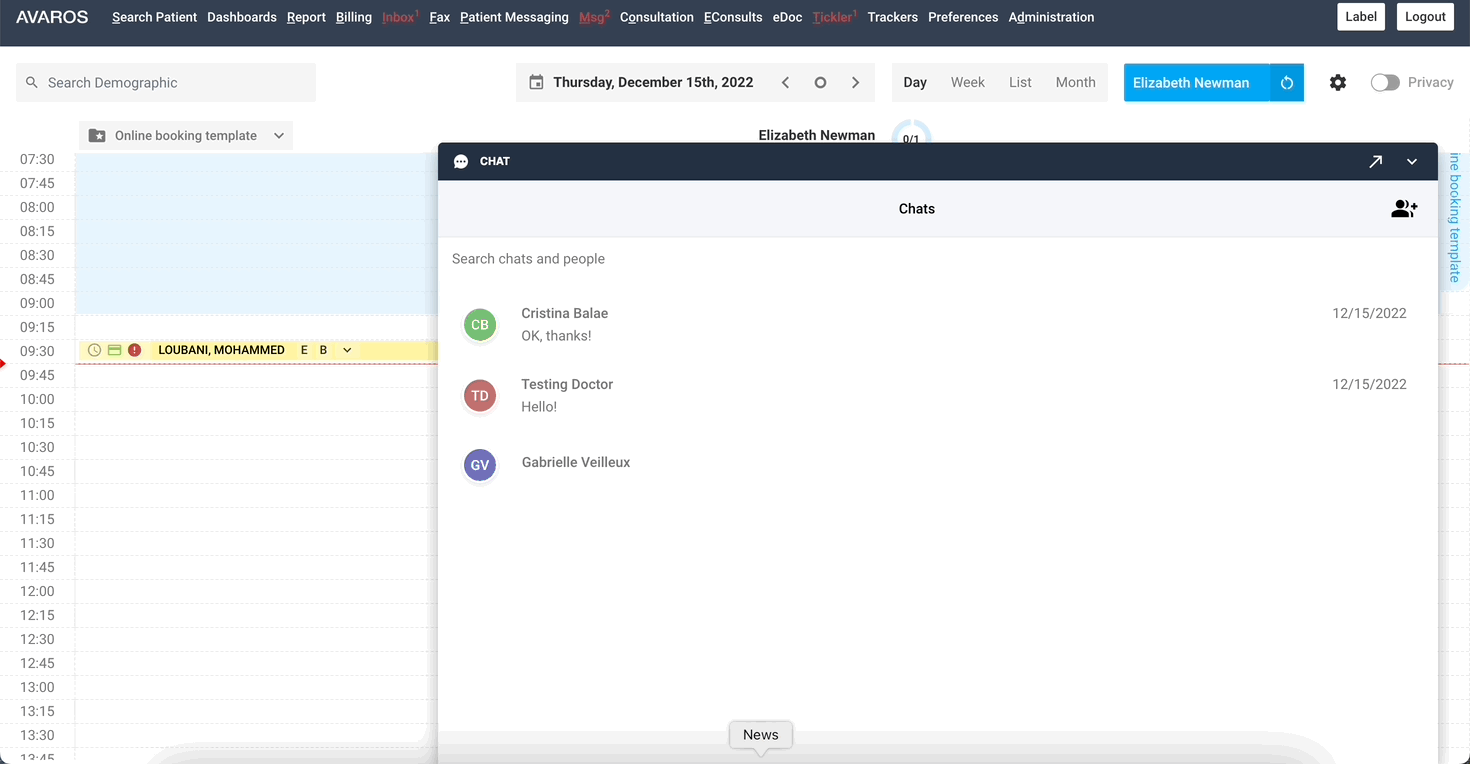 💡 To leave a Chat group, click on the gear icon in the chat group and select 'Leave Chat'💡
Related articles
Did we miss something? Not to worry! Just email our support team at support@avaros.ca✌️