An organized schedule leaves you more time for your patients. You can personalize your schedule based on each provider's preferences.
To set your schedule preferences:
Click on the 'Settings' (Gear) icon in the top right of your Schedule Dashboard;
Select 'Schedule Preferences';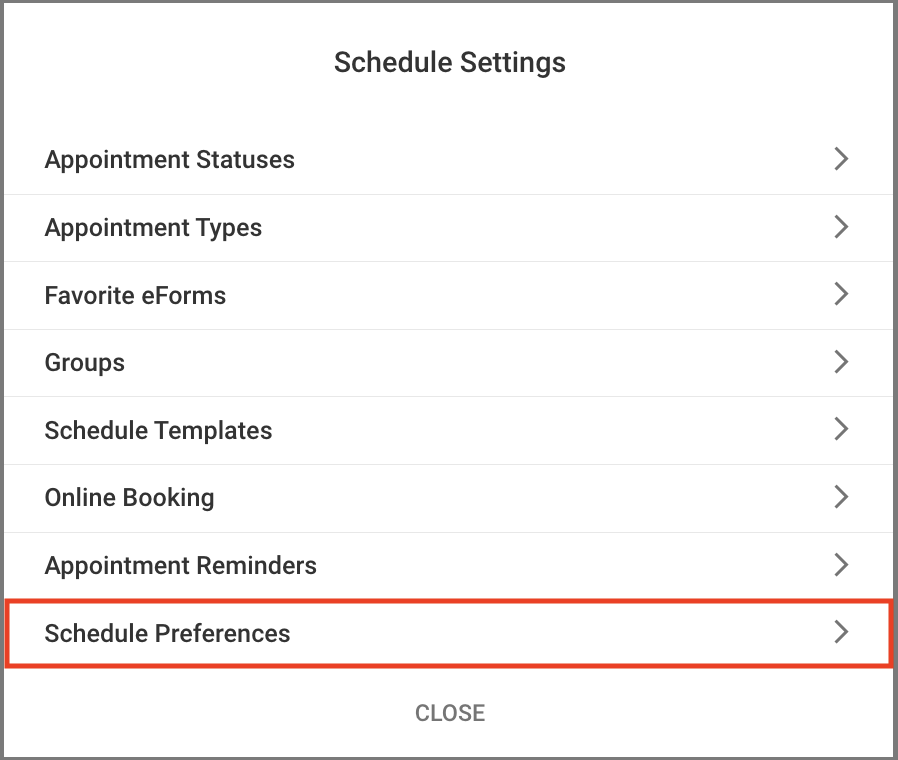 3. In the top right corner, you can select a provider's schedule to set preferences for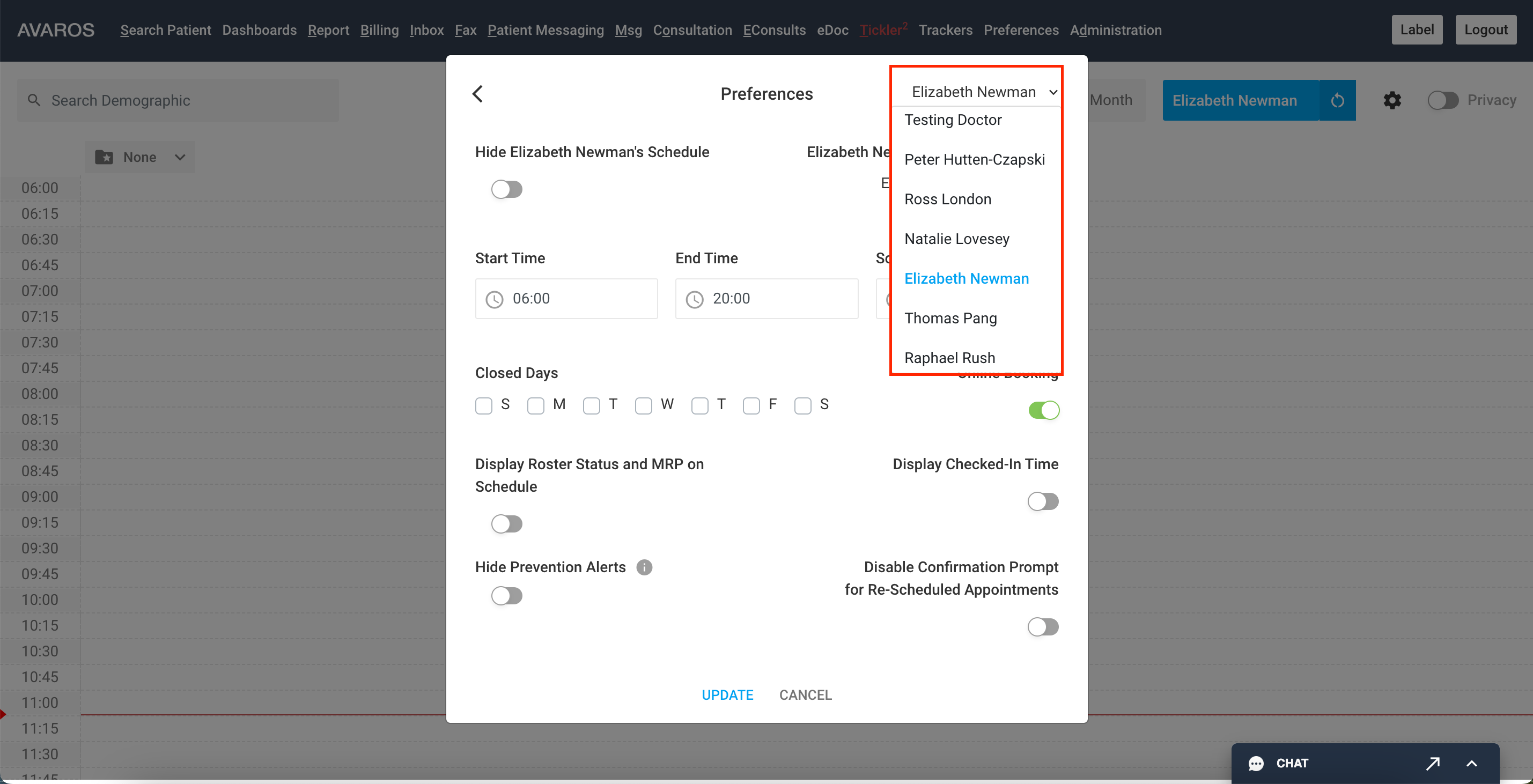 💡 Use the 'Hide Schedule' toggle in case the provider doesn't book appointments. Doing that removes the provider's name from the list of providers to keep it compact.💡
4. You can select a Default Schedule the provider will be directed to when they sign in;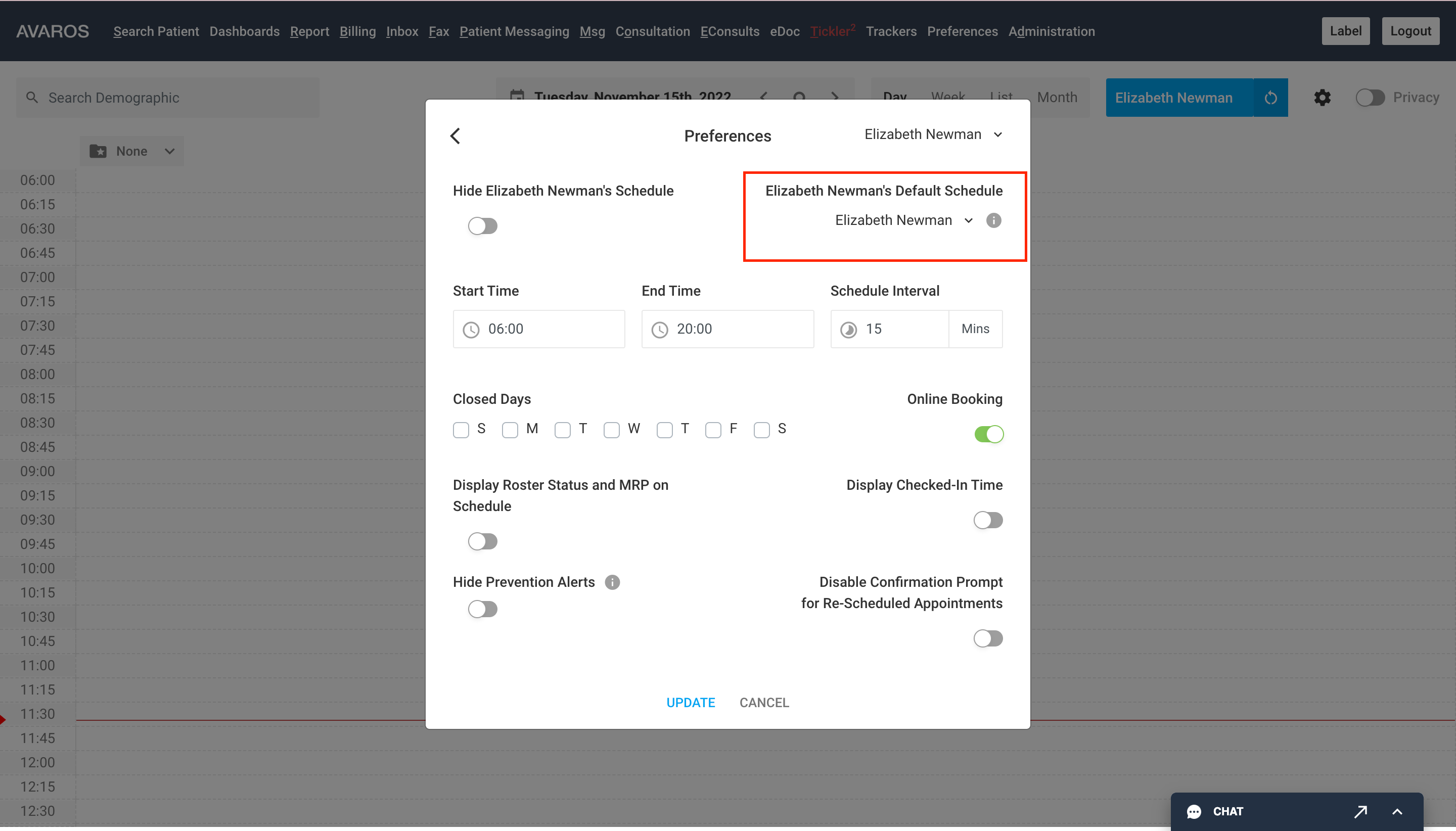 5. Choose the start time and end time for the provider's schedule and the time interval you would like the schedule displayed.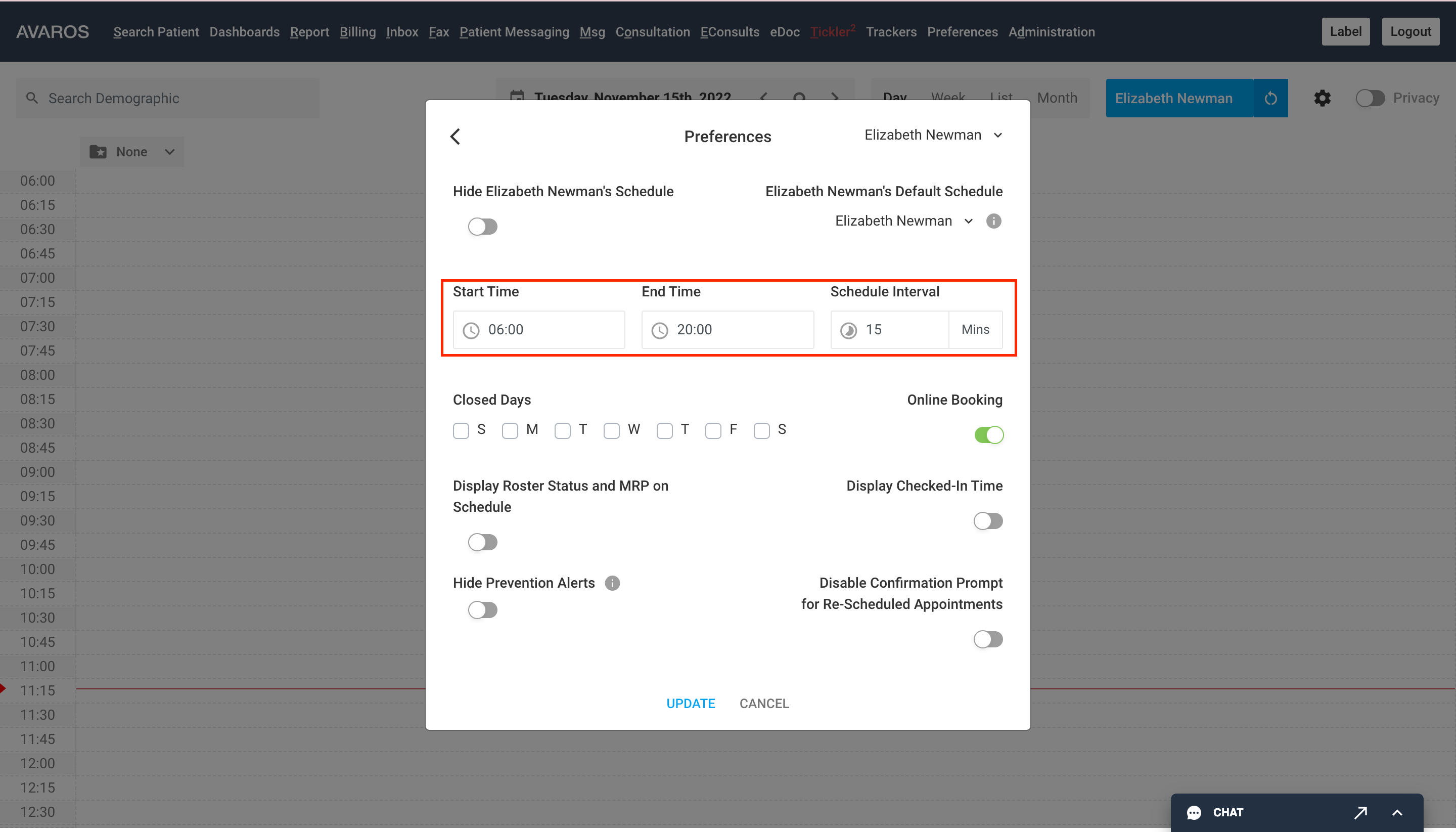 6. Select the days when the provider is not seeing patients so their schedule is marked as closed.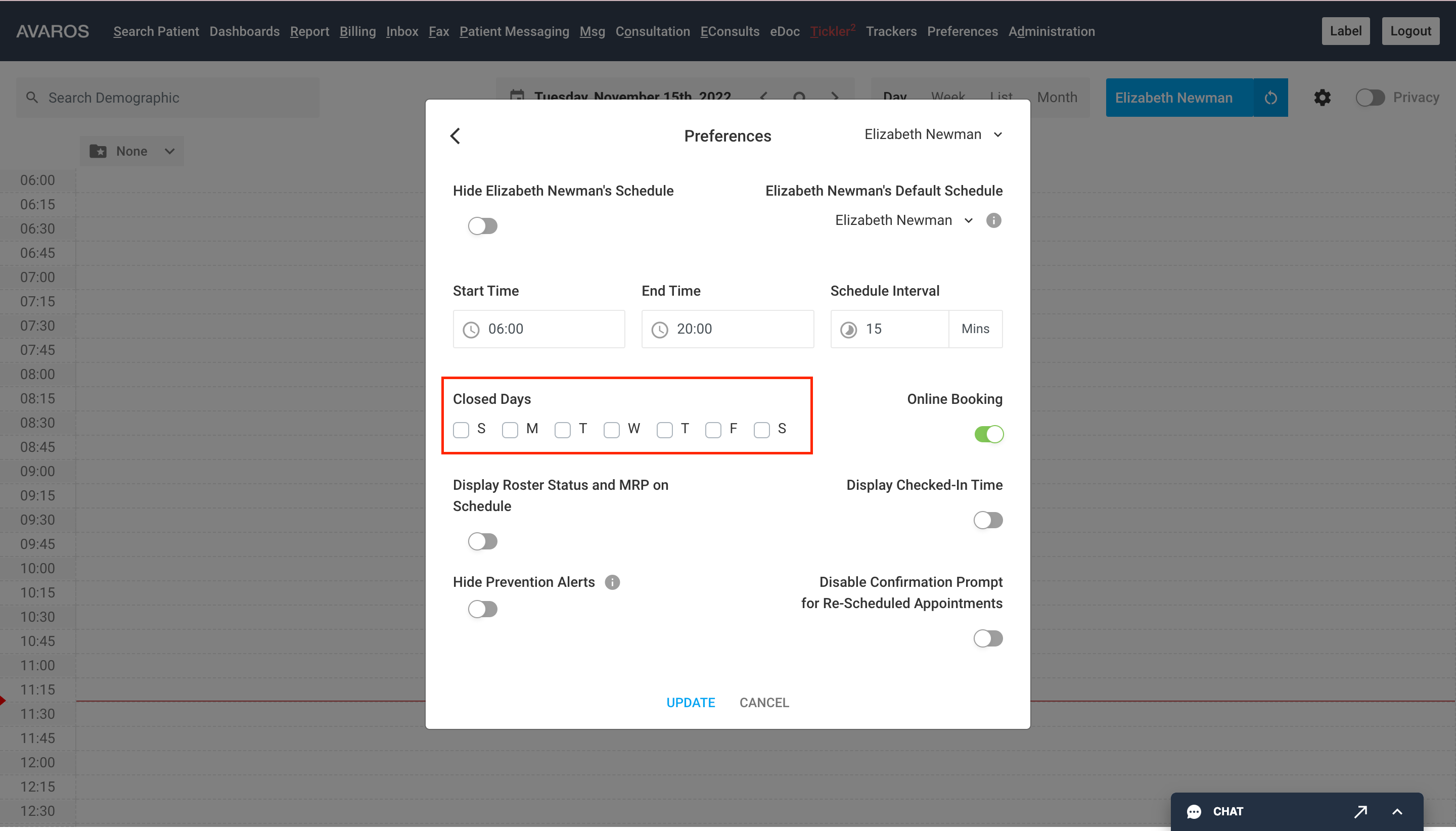 7. Use the toggles to enable/disable the following preferences:
Online booking
Display Roster Status and MRP on Schedule
Display Checked-In Time
Hide Prevention Alerts (Hide Prevention will not take effect until schedule page is refreshed)
Disable Confirmation Prompt for Re-Scheduled Appointments
Related Articles
Did we miss something? Not to worry! Just email our support team at support@avaros.ca✌️