Schedule Templates help you structure your day efficiently and organize your appointments according to your preferences.
Creating a Schedule Template
Go to the 'Schedule Settings' (Gear) icon in the top-right of your schedule → Select 'Schedule Templates' → Click 'CREATE'.
When creating a schedule template, you have the option to:
Select the time slot of each template segment
Choose a name for the template segment
Choose a colour for the template segments
Choose the appointment types you'd like to allow in the template segment
Choose to set any template segment as a "Do Not Book" status
Allow online booking availability for any template segment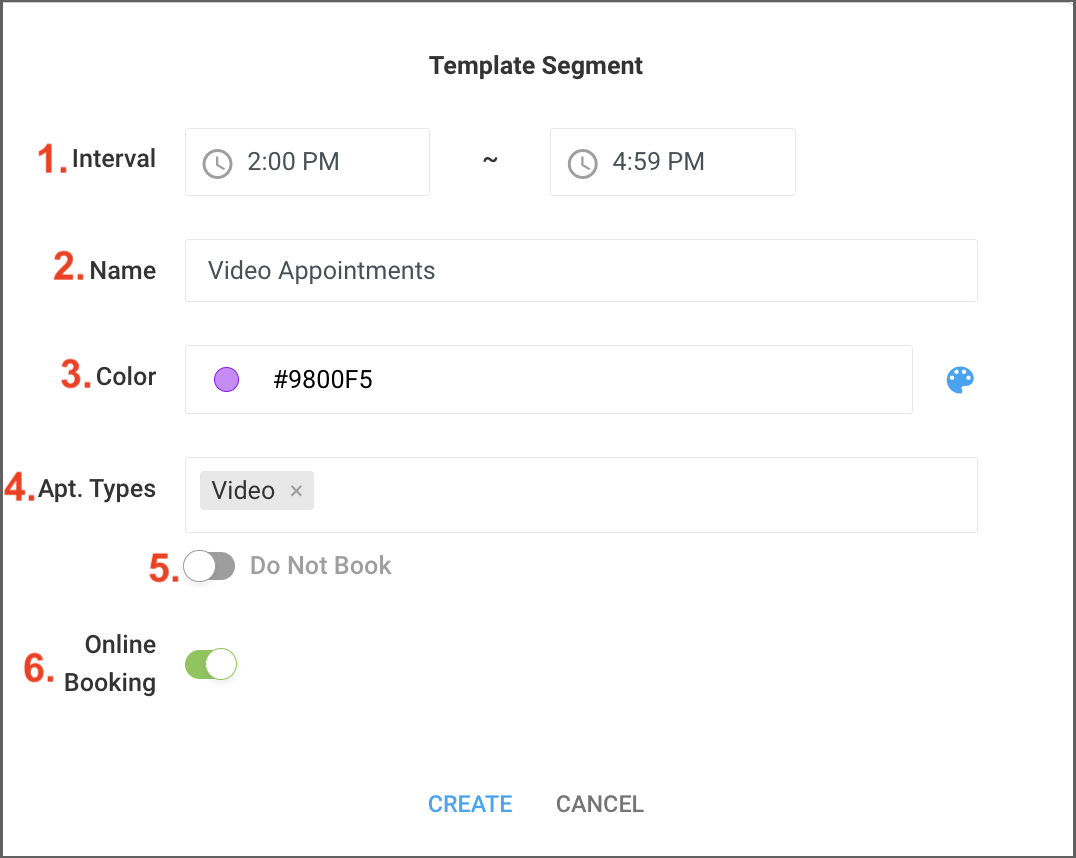 💡You can add multiple segments to a single template. Simply select an open timeslot in the template and fill in the information above for each new segment💡
Once you have created your new Schedule Template you can:
Edit: by clicking the 'Edit' button to change the template Name, Interval, Add or Remove Schedule Segments, or change the time Interval → Click 'Update' when you're done;
Copy: If you want to add the template for another user, instead of building one from scratch;
Delete: If you choose to remove the Schedule Template from your list;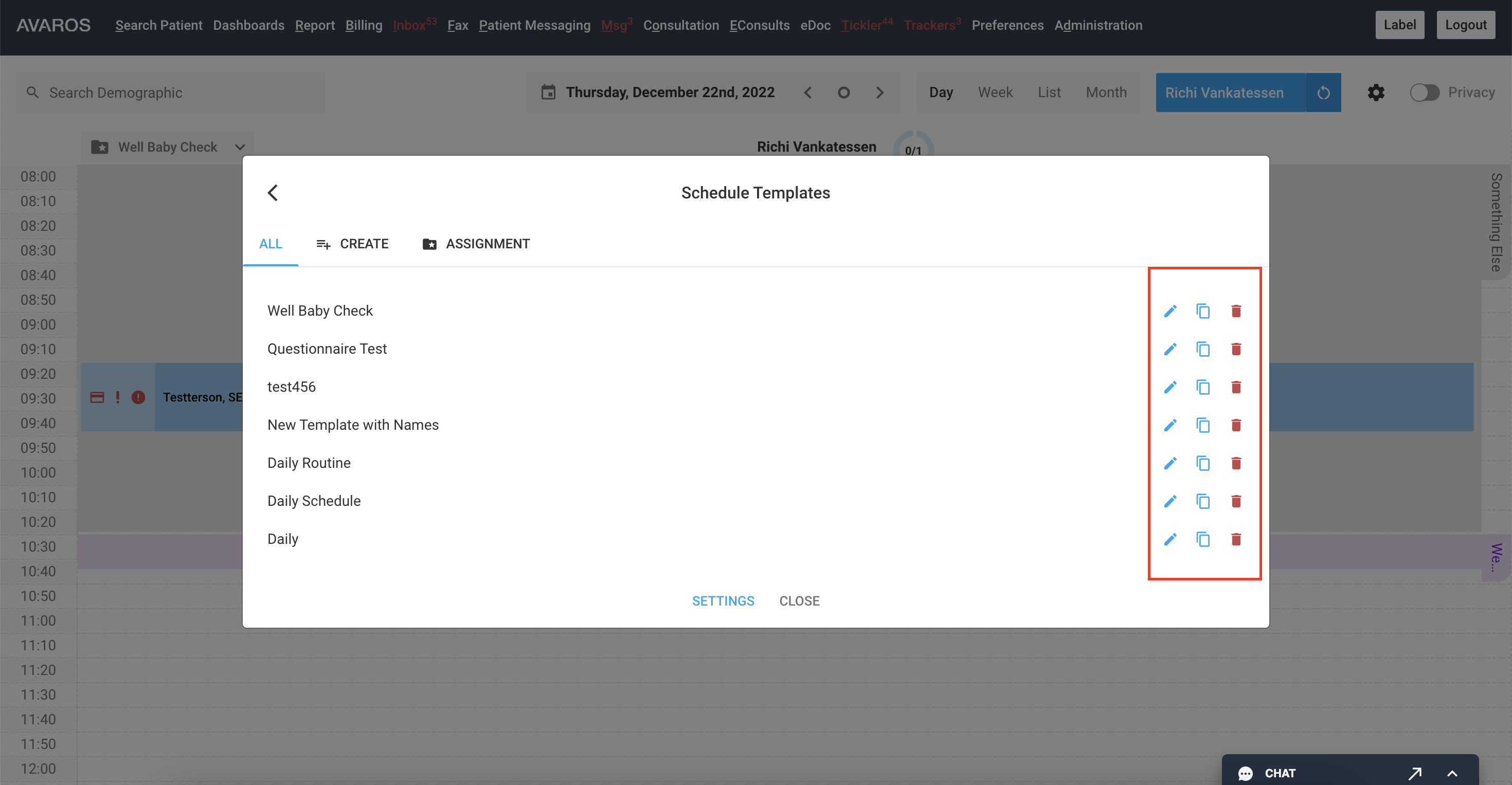 Assign a Schedule Template
To assign a Schedule Template to a provider schedule go to the 'Settings' (Gear) icon on your Schedule → click on 'Schedule Templates' → go to the 'Assignment' tab.
Once in the template assignment, select the provider to which you would like to add the schedule template and then 'Add New Range'. Once completed you can:
Select the time period you would like to assign the template for
Select the template you would like to assign for each day of the week
Choose the site your template will be assigned to IF you are a multisite clinic
Select the 'Alternating Week Assignment' option to set a two-week template schedule
Select 'Update' when finished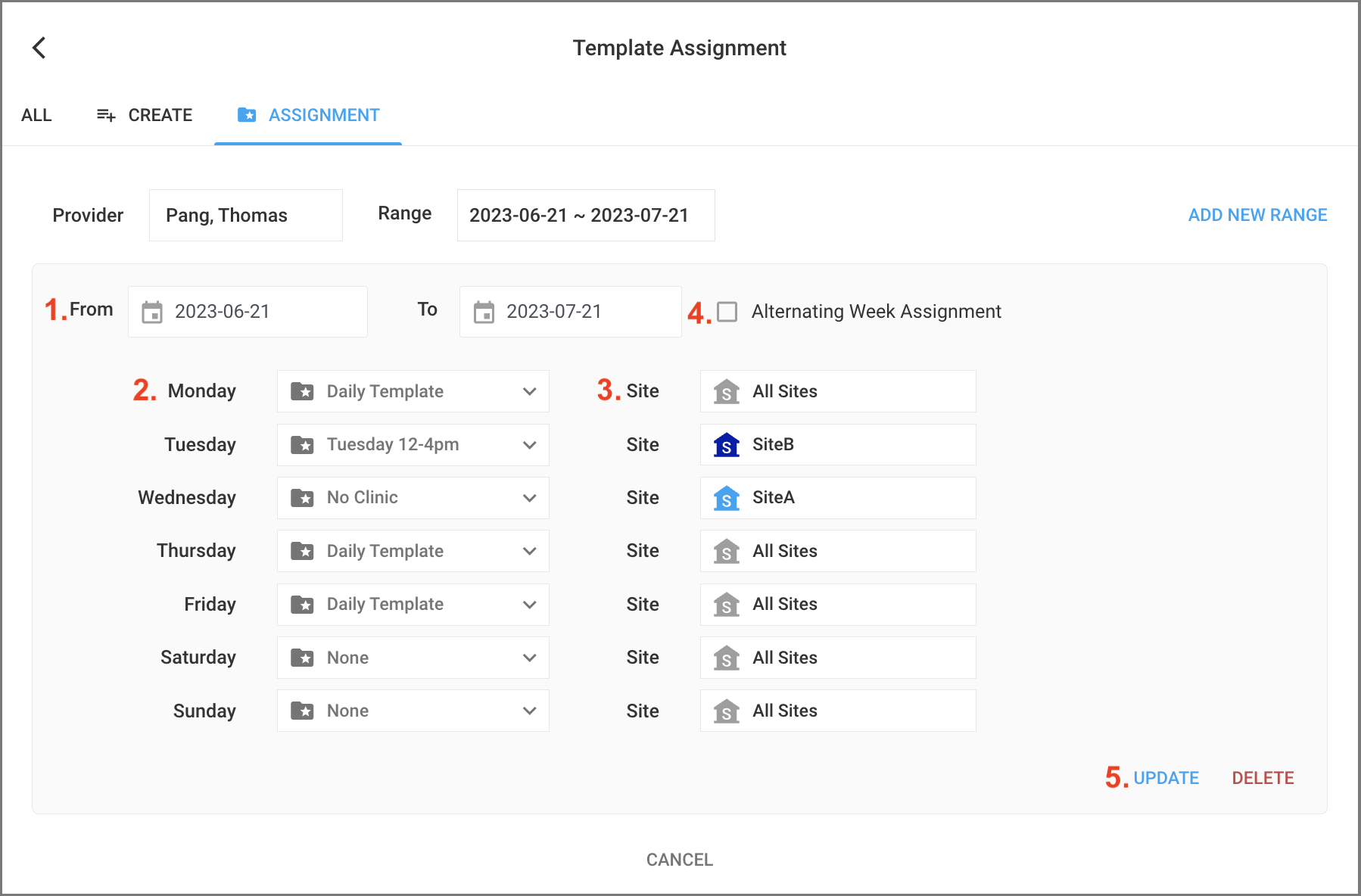 Related Articles
Appointment Statuses, Types and Reminders
Did we miss something? Not to worry! Just email our support team at support@avaros.ca✌️