Online booking streamlines the patient booking process so your staff can spend less time on the phone and more time helping you care for your patients.
There are 3 steps to turning on online booking:
1. Turn On Online Booking for a Provider
Begin by going into 'Schedule Settings' found in the top-right corner of your schedule. From here, select 'Online Booking' which will open the 'Online Booking Settings' window. Select 'Manage Providers'. Turn on online booking for each providers accepting online bookings.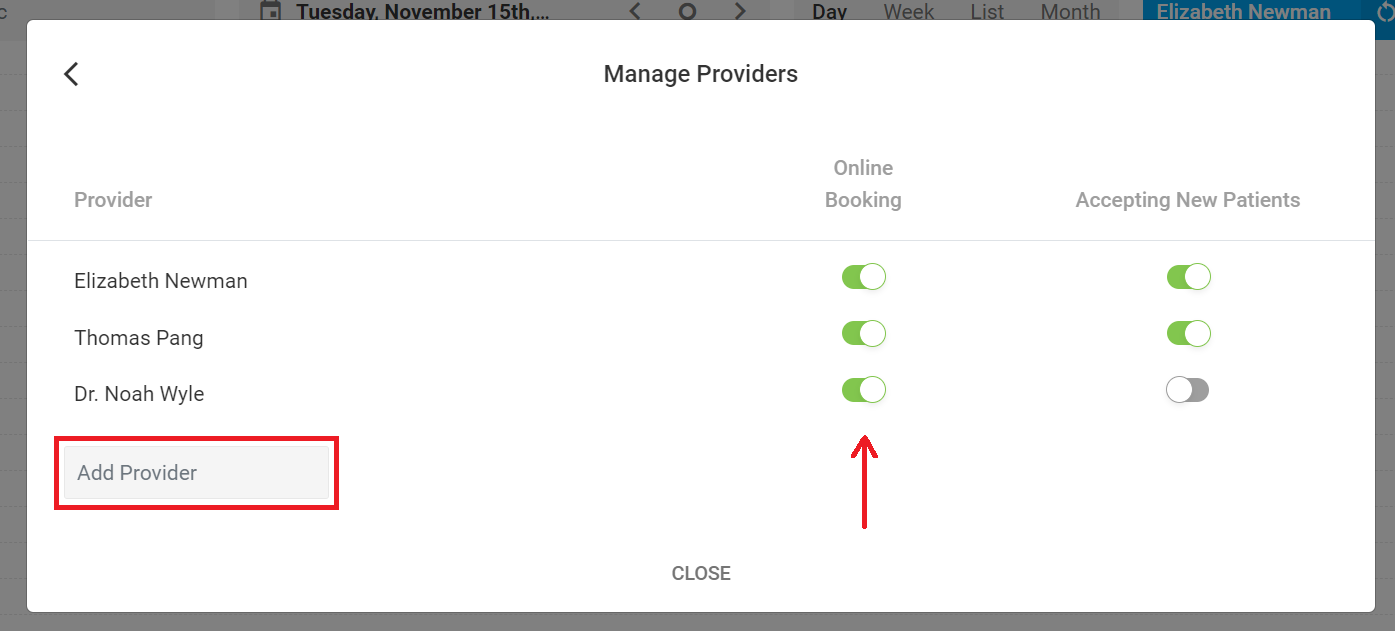 💡 You can also set whether or not the provider is accepting new patients via online booking
2. Turn On Online Booking by Appointment Type
Back in the 'Online Booking Settings' window, select 'Manage Appointment Types'. Here you will see all your appointment types and whether they are enabled for online booking. You can also select which modalities (In-Person, Phone or Video) are available for online booking.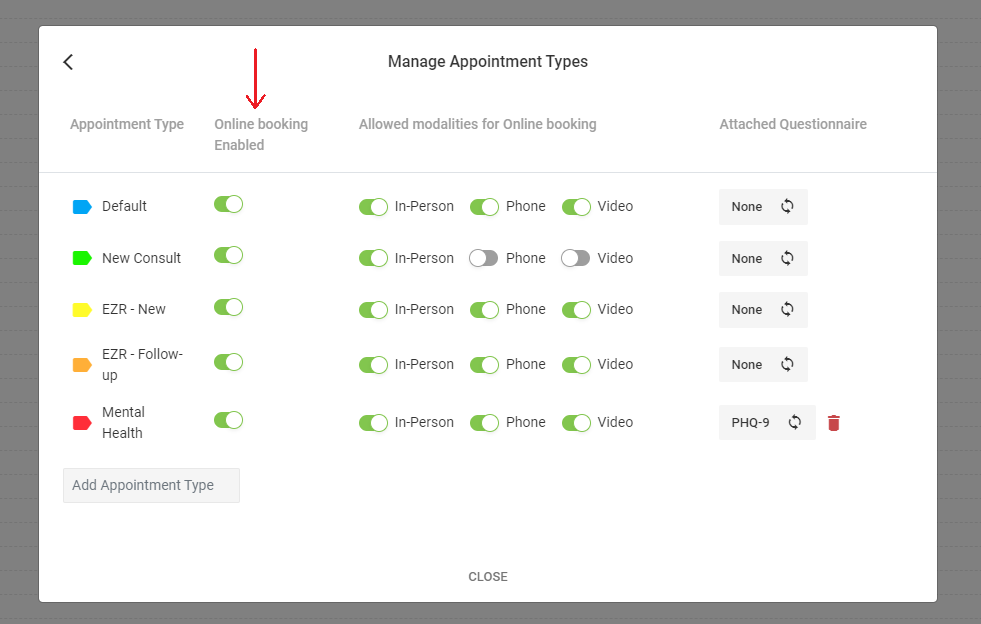 💡 Questionnaires may be attached to an appointment type as part of the online booking process. Select the questionnaire you want to be associated with the appointment type from the questionnaire library. Click Here to learn how to create a questionnaire.💡
3. Add a Template with Online Booking Enabled
A template with online booking enabled must be added into the schedule for a provider to indicate the timeframe they will be accepting online bookings. When creating a schedule template, ensure that the online booking availability is turned on.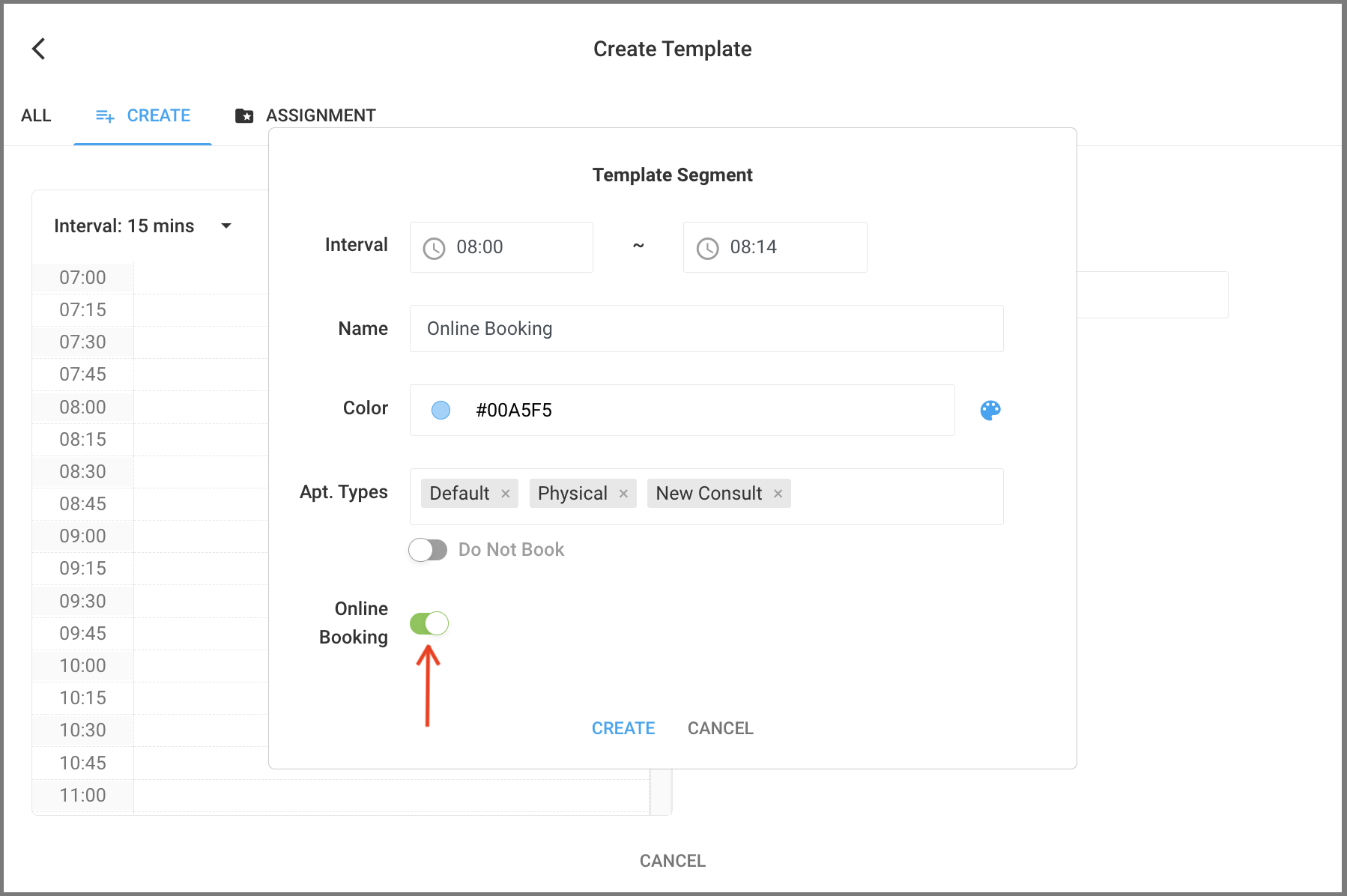 Once the template is created, apply it to the applicable providers schedule by going into "ASSIGNMENT", selecting the provider you would like to apply it to, and assign it to the preferred days of the week. Select "Update" when finished.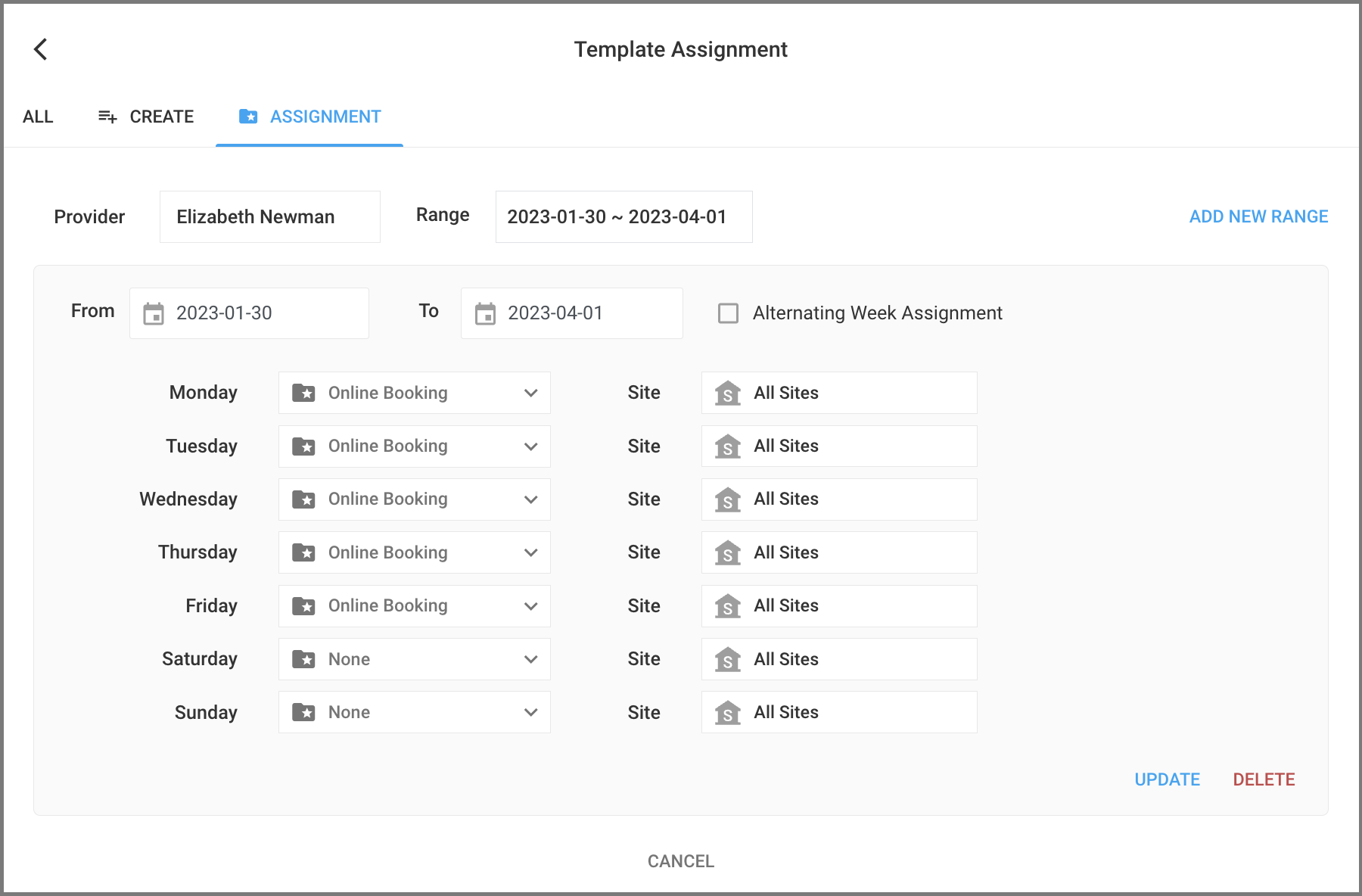 💡 Click Here for more information on creating and applying templates to provider schedules.💡
After completing the steps above, online booking will be available to patients for the selected providers, appointment types and time frames.
Patient Booking
The online booking site link becomes available once online booking is activated by the provider. It will appear at the top of your online booking settings. It can be copied and sent to patients directly or embedded into a website for all patients to access.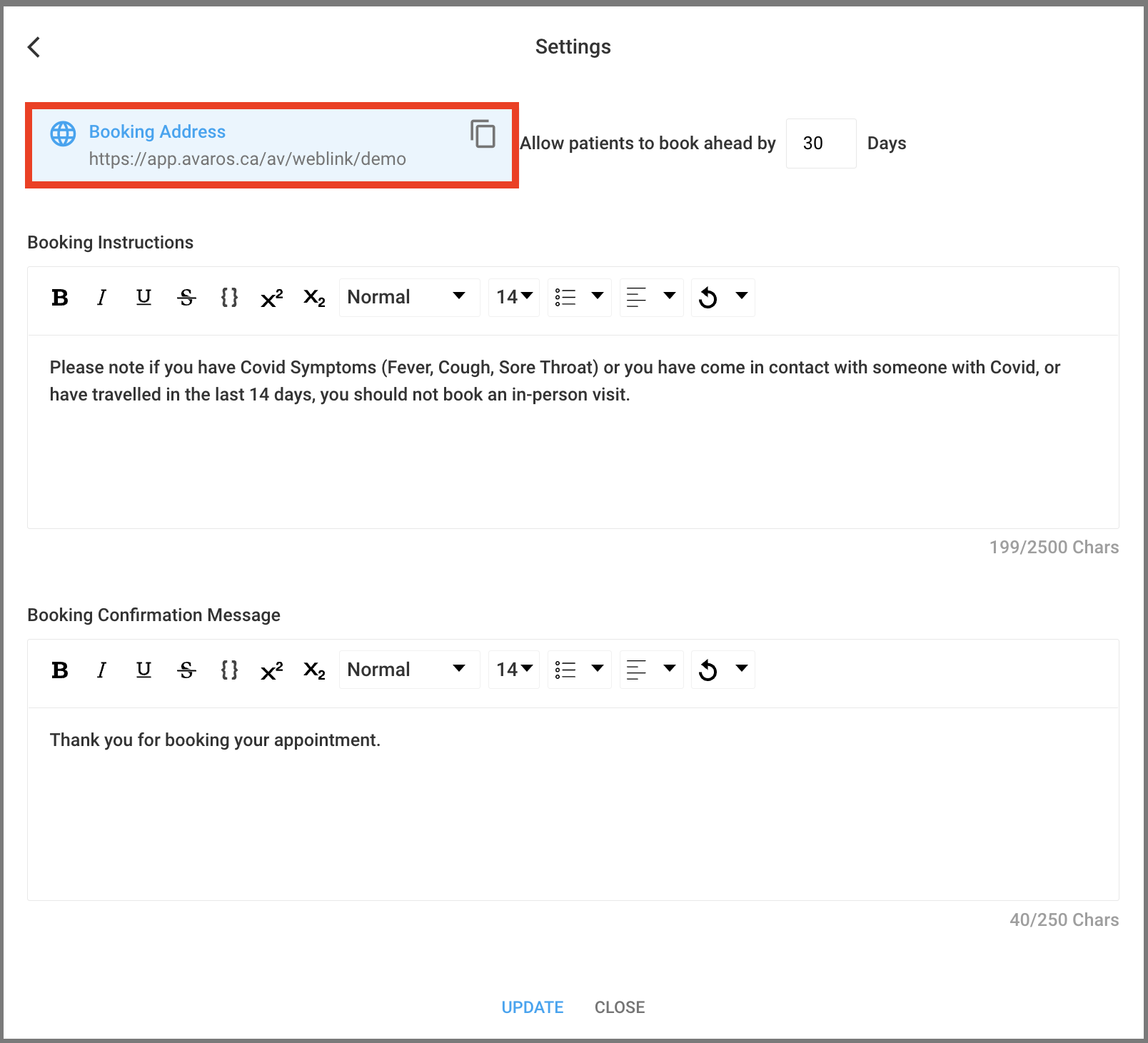 💡You can create customizable booking instructions as well as a message to send once a booking has been made.💡
For a video illustrating the steps outlined above, click Here.
Related Articles
Create eForms and Questionnaires
Did we miss something? Not to worry! Just email our support team at support@avaros.ca✌️