Automated Appointment Reminders are always handy - for both parties,
How to setup Appointment Reminders?
In the Schedule Dashboard go to 'Schedule Setting' then select 'Appointment Reminders'.
From this window you can:
Enable 'Appointment Reminders';
Select he provider you wish to turn reminders on for;
Customize your reminder message;
Set the interval when the reminder will be sent;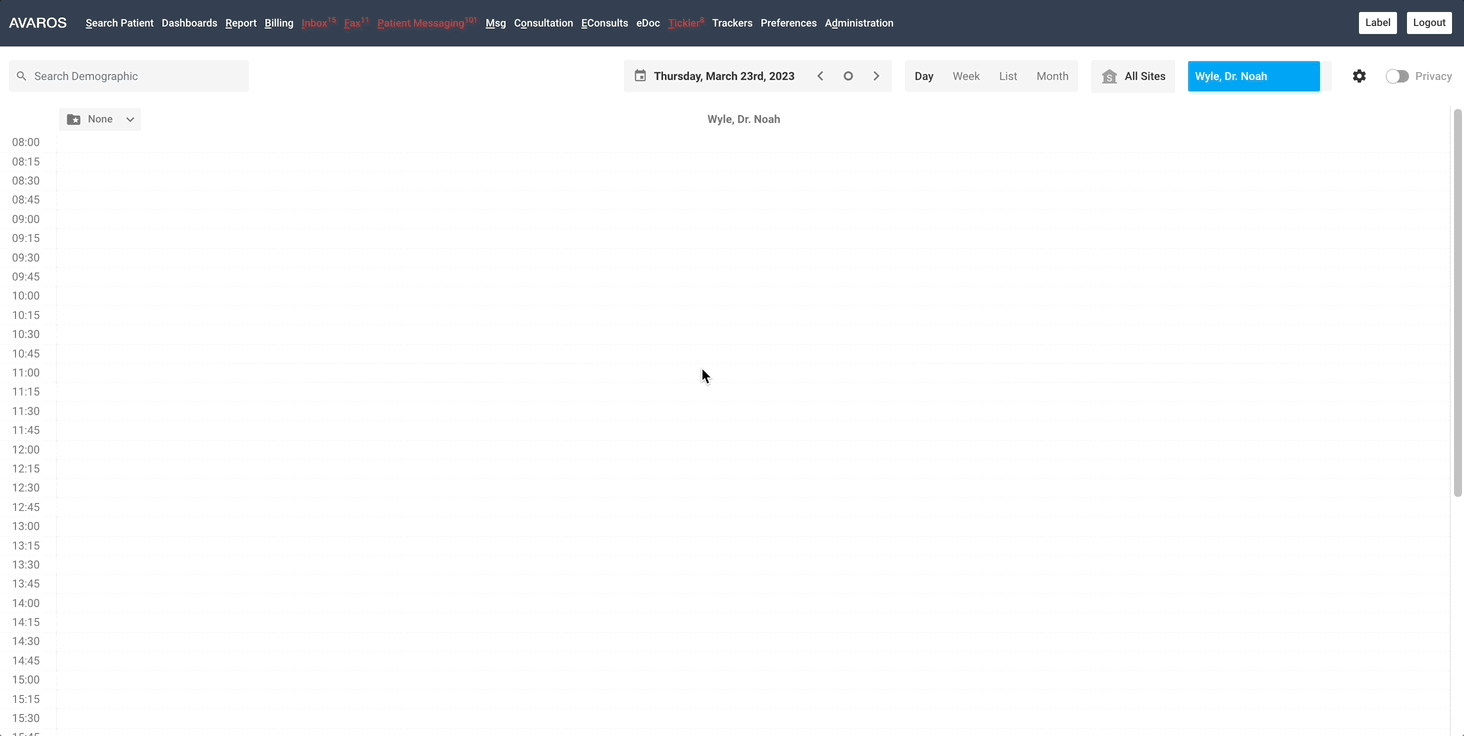 Customize Reminder Message
You can customize your 'Reminder', 'Confirmation', and 'Cancellation Message' by adding or deleting any text in the default message.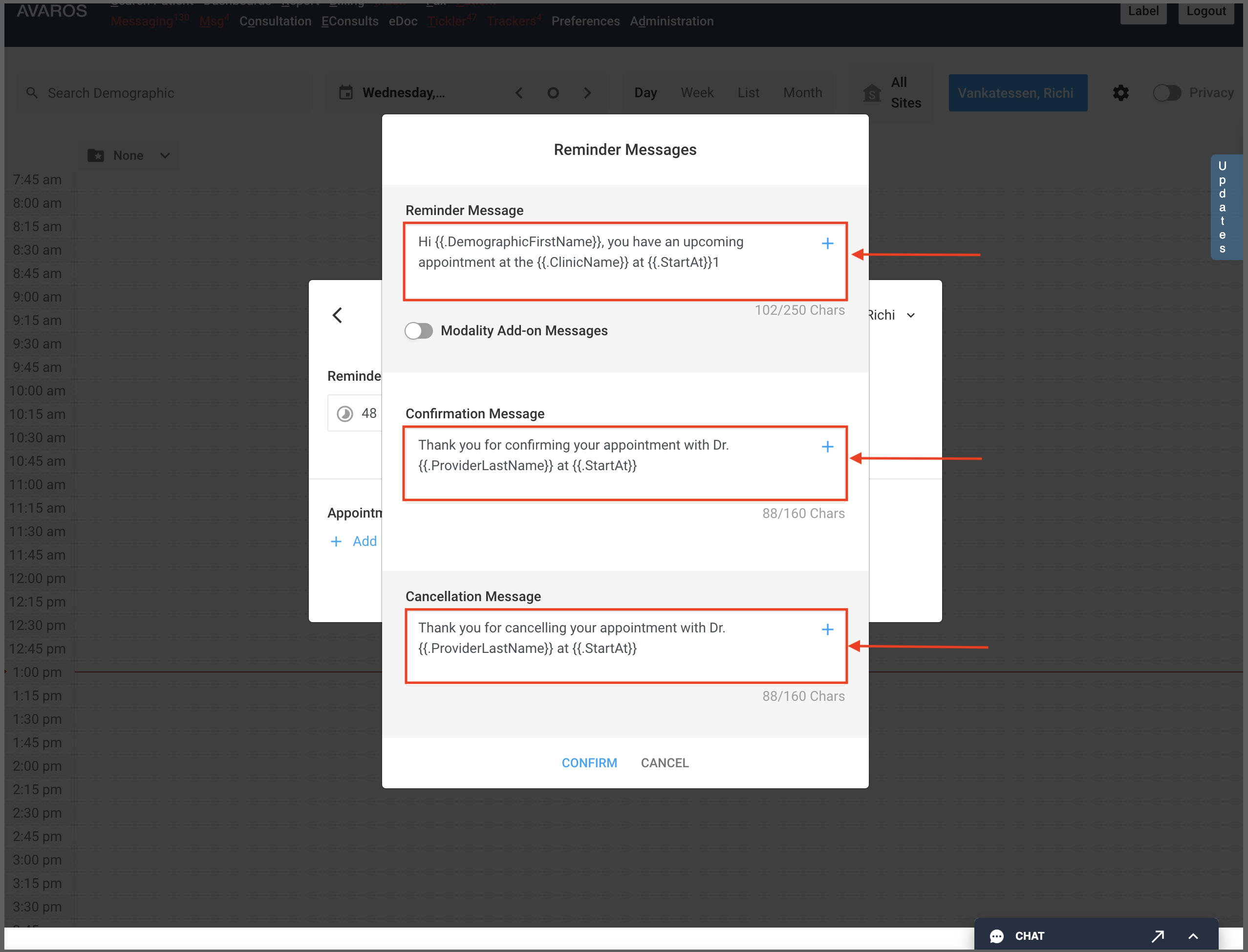 The '+' button to the right of the Message is to select and add any Database tags to insert into the message at your cursor's position.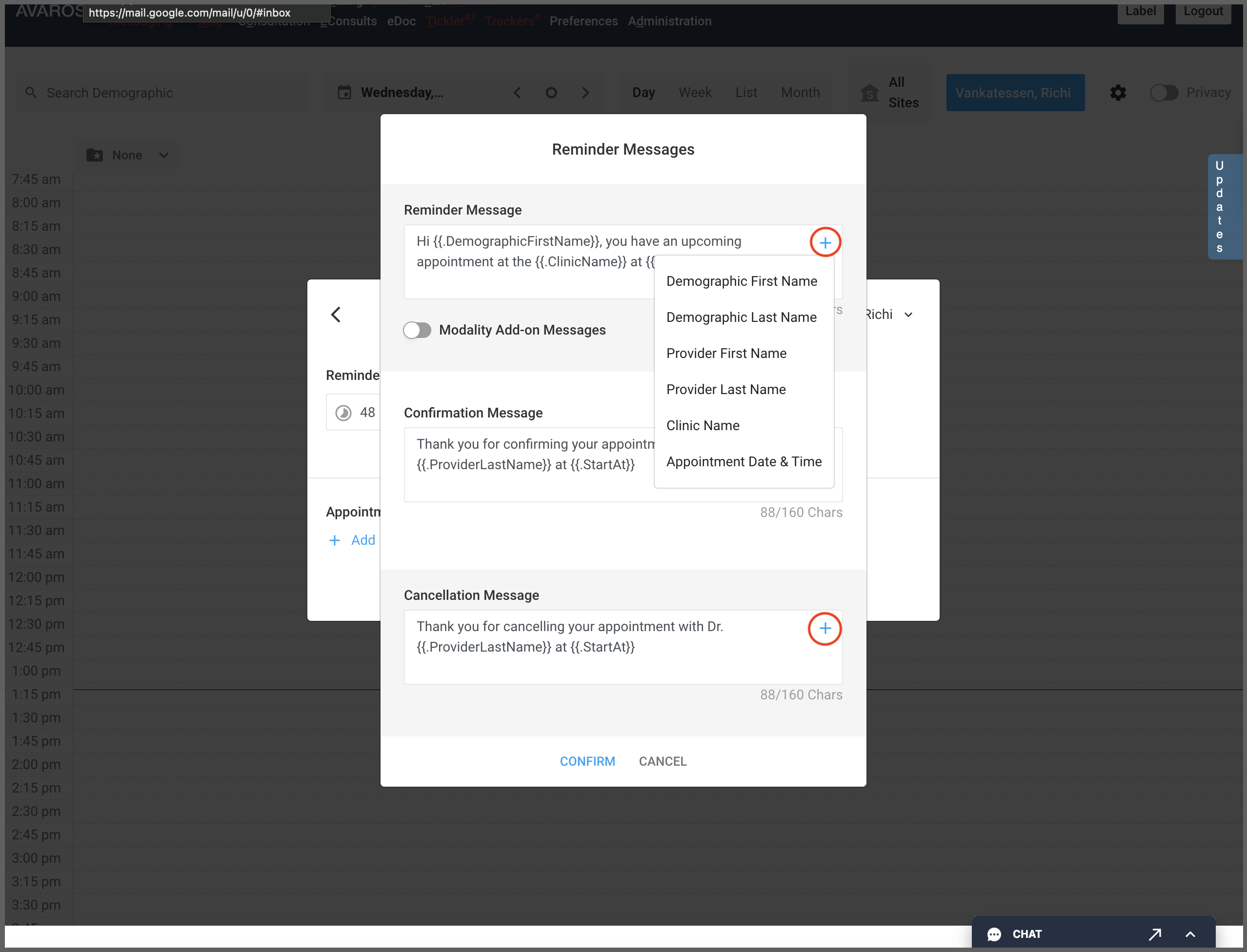 Modality Add-on Message
Add another segment of text to your Reminder Message if the appointment is booked as a specific Modality.
Toggle the 'Modality Add-on message' option to on;
Add your additional messages for in person, phone and video visit reminder;
Hit the 'Confirm' button to save;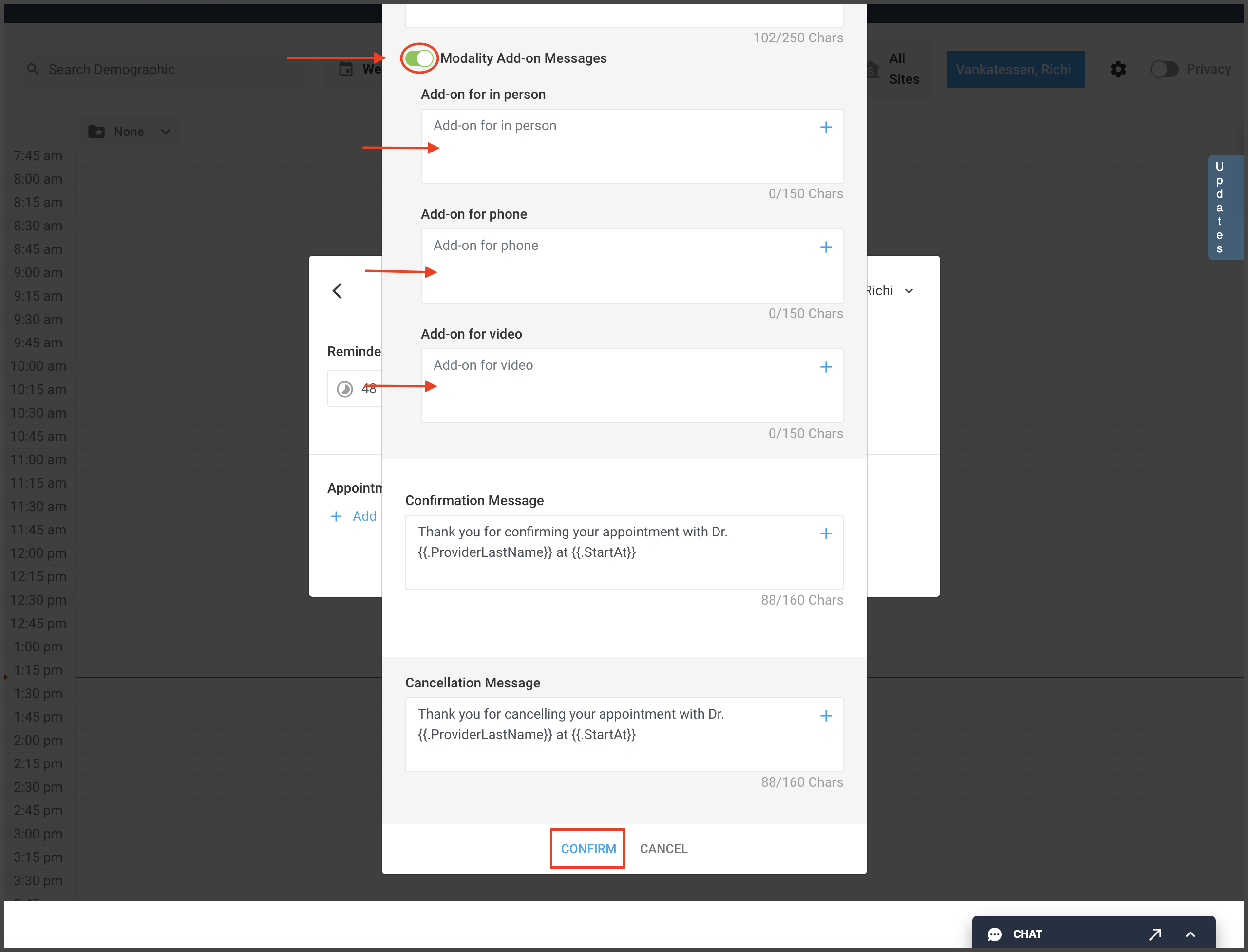 Customize Reminder Message per Appointment Type
This is an option for any appointment type that requires specific instructions.
Click on '+ Add' and select the 'Appointment Type' from the drop down menu;
Click 'Edit' to edit it's unique reminder message;
Click 'Confirm' when finished to save;
Click 'Update' when finished with customization to save;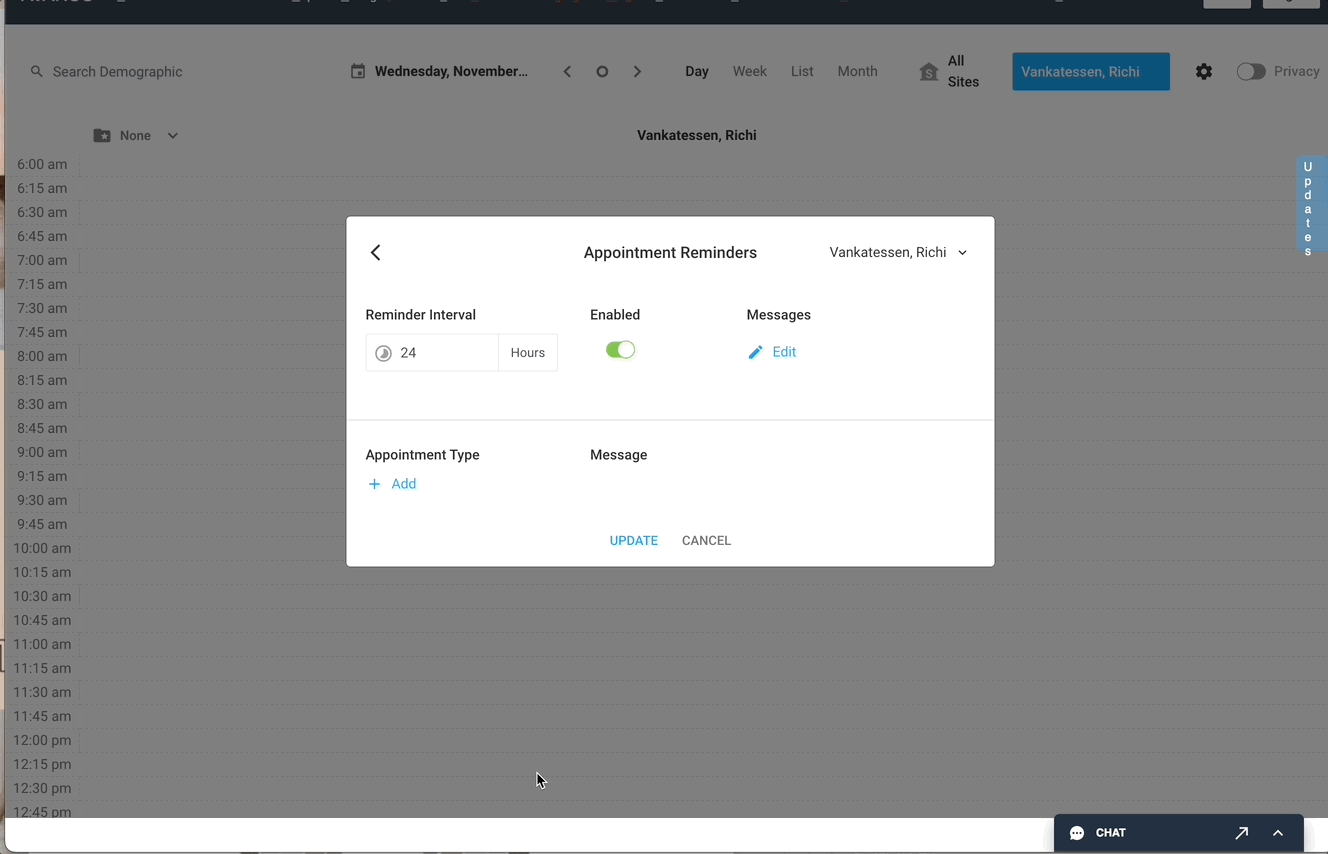 Related Articles
Did we miss something? Not to worry! Just email our support team at support@avaros.ca✌️