To access a patient's eChart, click on the 'E' button beside their name in a scheduled appointment or when searching them in the demographic search bar.

The eChart is organized into three main sections:
1. Top Panel
2. Left Panel
3. Encounter Note Section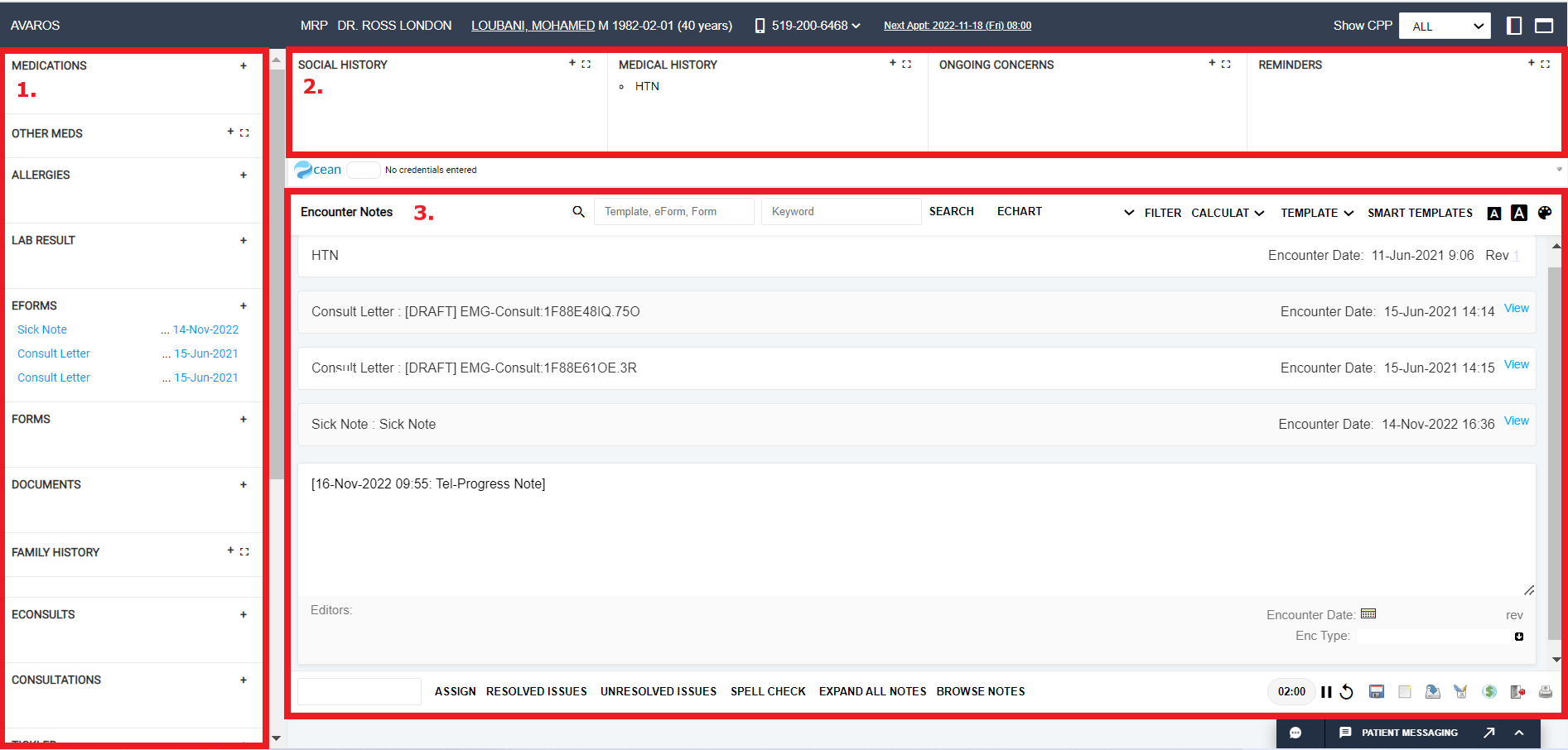 💡 You can toggle with the eChart's display, choosing to hide the top and/or left panel by using the 'Hide Panel' buttons found in the top-right corner of the eCharts display.💡

💡 The subcategories in the left and top panels can be customized by selecting the 'Customize' (palette) icon on the top-right side of the eCharts display. Here you can customize subcategory order, font colour and size.💡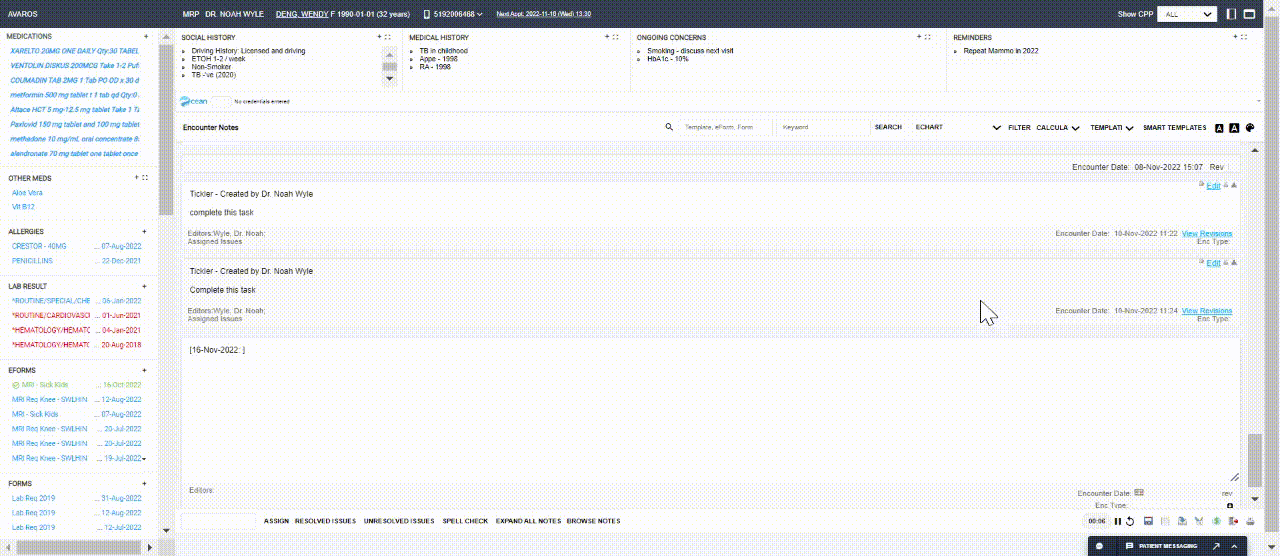 1. The Left Panel
This section contains Medications, Allergies, Lab Tests, eForms, Forms, Documents, Family History, eConsults, Consultations, Ticklers, Messenger, Risk Factors, Preventions, Disease Registry and Measurements.
💡 To learn more about any of the subcategories of the left panel, check out our other modules on them under our eCharts category.💡
To add an item to a left panel tile, click on the '+' icon beside the section you would like to add to.

2. The Top Panel or CPP
This section contains Cumulative Patient Profile (CPP) - Social History, Medical History, Ongoing Concerns and Reminders.
To add to any of the CPP tiles, click the '+' icon. Clicking on an existing entry will allow you to edit that entry. Select 'Sign and Save' to update.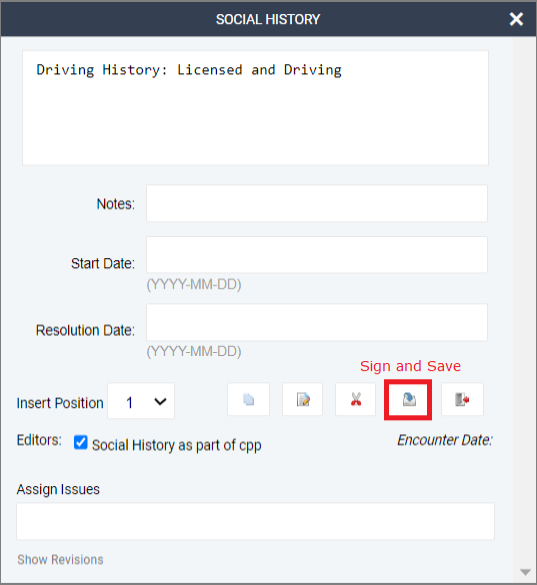 To remove an entry from a CPP tile, select the entry and click the 'Archive' button represented by the scissors icon.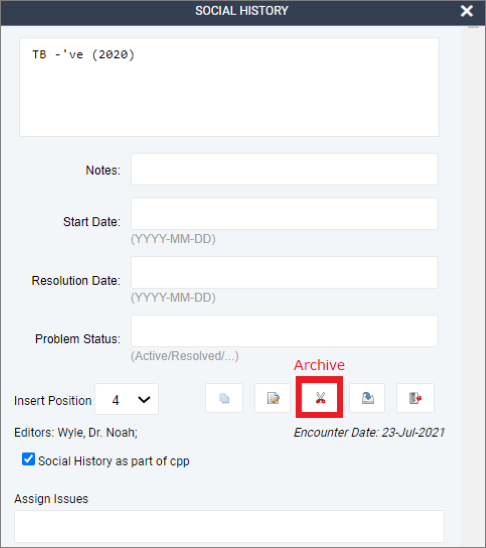 3. The Encounter Note Section
In this section, previous encounter notes can be reviewed and new notes added directly into the encounter note box.
💡 Click Here to learn more about creating encounter notes in eCharts.💡
Related Articles
Did we miss something? Not to worry! Just email our support team at support@avaros.ca✌️